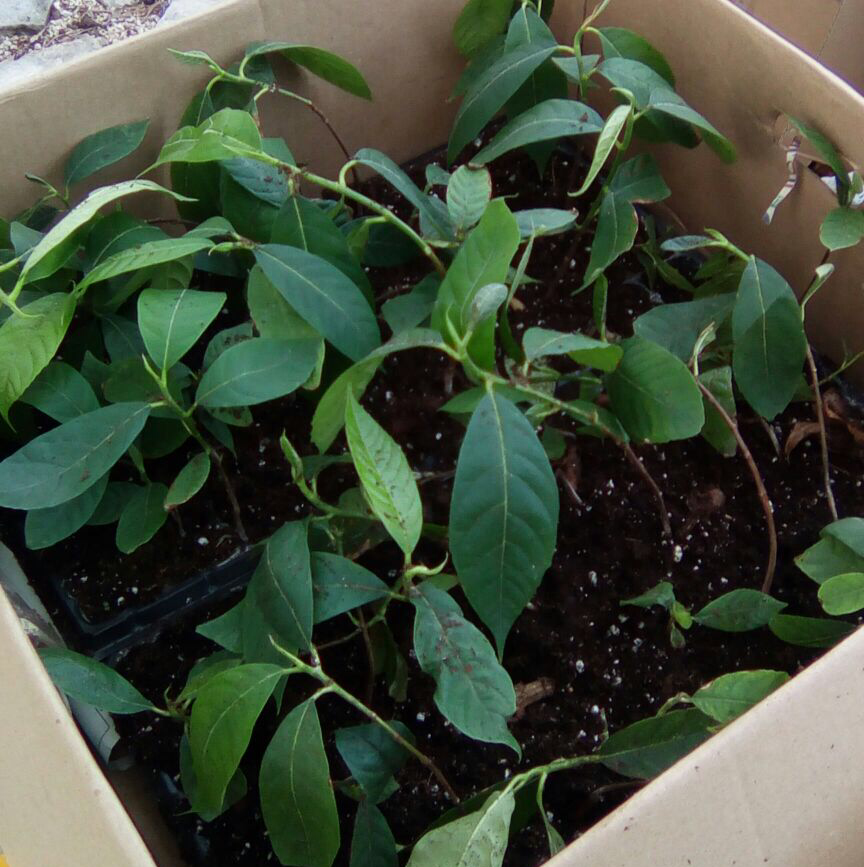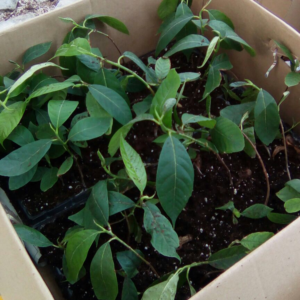 In partnership with the Ministry of Forestry, TTFF just completed its first shipment of over 200 Jamaican-grown yellowheart breadfruit saplings to the Bahamas. The trees will be distributed to farmers in various islands and to the government's reforestation program. This initiative is an excellent example of Caribbean nations working together for mutual benefit.
The trees were grown in Jamaica by Mr. Joseph Johnson, Chief Propagation Officer with Jamaica's Ministry of Agriculture. To meet stringent international standards, the trees were grown in sterile, soil free material. These saplings are currently six months old and a few inches tall. In a few years, they will be statuesque trees, providing shade and bearing over 200 fruit per year. Each fruit weighs four to five pounds and can satisfy the carbohydrate requirement for a family of four, in addition to providing protein, potassium, riboflavin and other vitamins.
Once large enough, these trees will be distributed through the family islands to farms, environmental groups and into urban back gardens. Extensive planting of fruit trees in backyards will create a virtual urban food forest – transforming neighborhoods into shady, cool places with food sources.
This special shipment of breadfruit trees into the Bahamas required many players from both Jamaica and the Bahamas. A special thanks to Dr. Ken Banks, Ms. Danielle Hanek, Ms. Amanda Newbold, Mr. Pericles Maillis of the Bahamas and Mr. Joseph Johnson of Jamaica.