We help to solve global problems of climate
change, hunger, poverty and lack of education.
WE PLANT FRUIT TREES TO
FEED PEOPLE

,


CREATE JOBS

,

EDUCATE

,
AND

BENEFIT THE ENVIROMENT
Trees That Feed Foundation has provided many thousands of fruit trees, donated hundreds of thousands of meals to schoolchildren, helped establish food processing factories, and printed thousands of educational coloring books.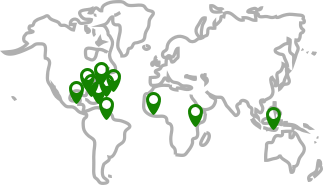 From Trees That Feed Foundation ... Thanks for your generosity in 2021. And now we wish you a safe, healthy...
Read more stories about our work…
OUR WORK DEPENDS ON 

YOUR SUPPORT

.
➜ $15 plants and cares for a robust breadfruit tree that can feed a family for 50 years
➜ $150 provides 60 pounds of breadfruit flour about 500 meals for a school
➜ $750 funds a training seminar in tree care for farmers or a cooking school