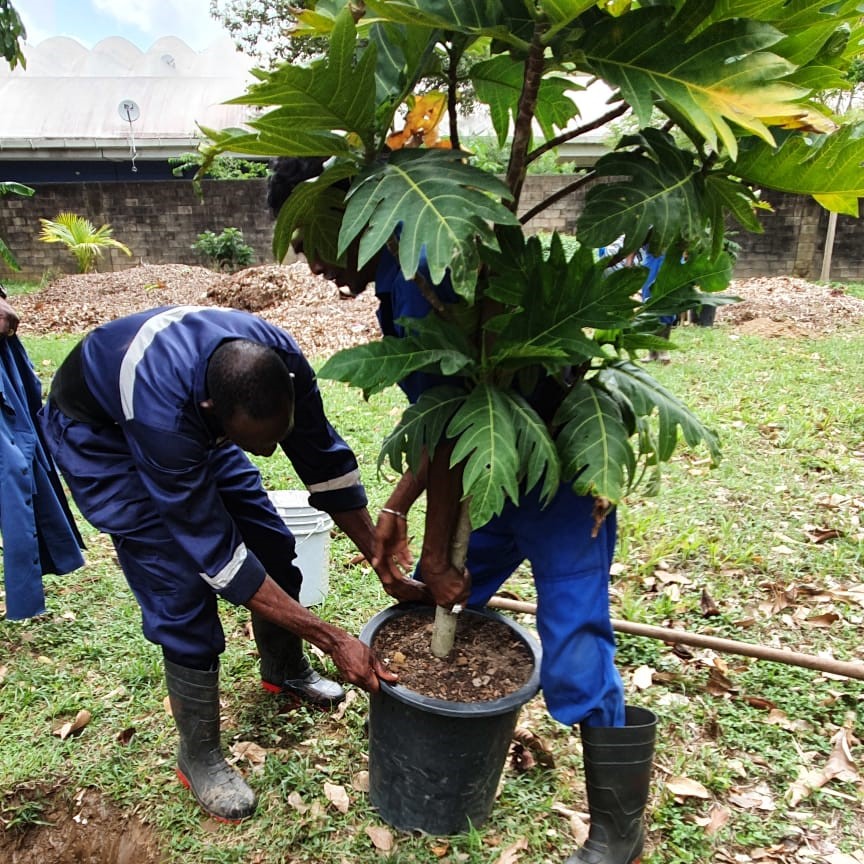 Breadfruit is well-established in Trinidad and Tobago. La Reunion Plant Propagation Station has been producing fruit trees since 1953.
For several years, we worked with philanthropist and fellow breadfruit lover Raul Bermudez to distribute breadfruit trees from the Station to homeowners for their backyards.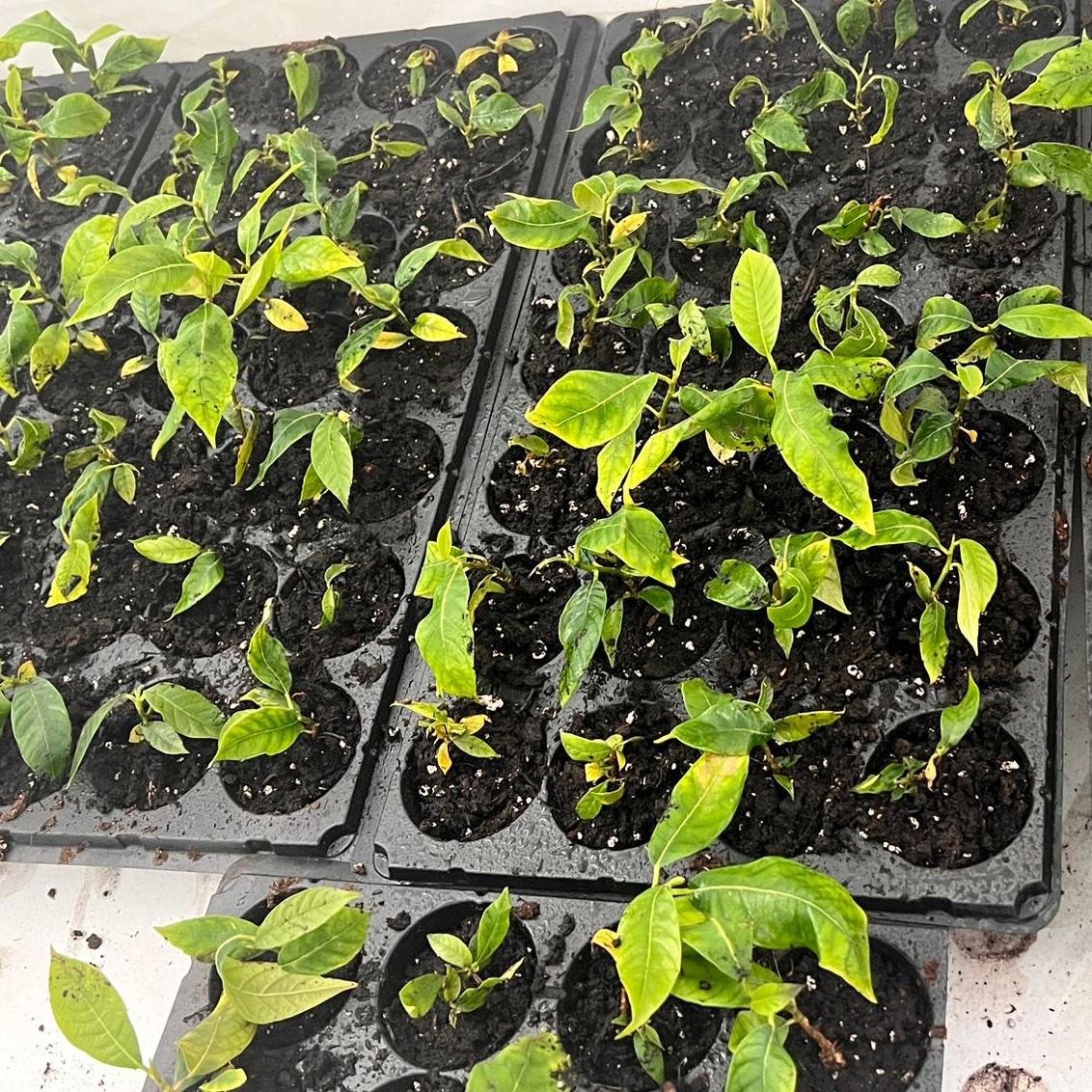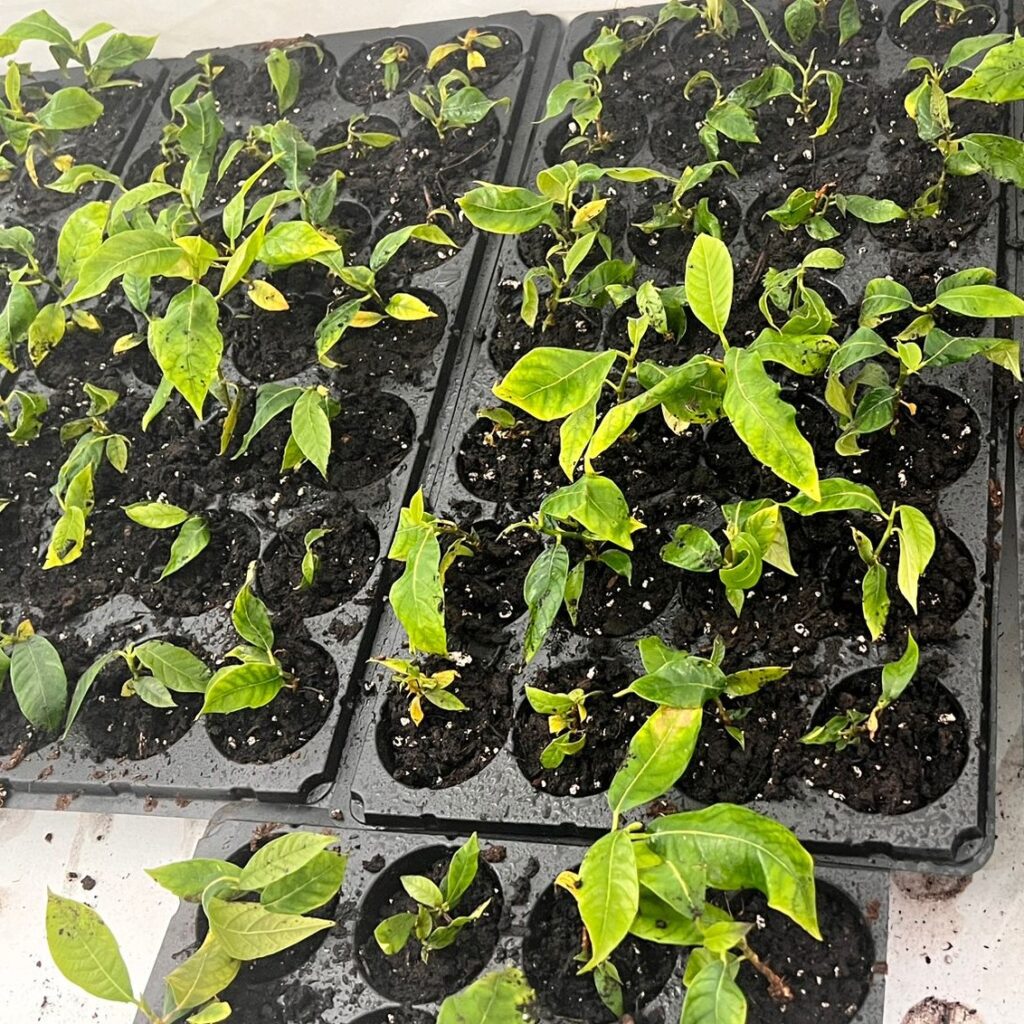 In 2023, we got involved with the Tobago Breadfruit Initiative. Chairs Dedan Daniel and Barry Lovelace have a comprehensive plan to plant fruit trees and build food sovereignty. Their first step was growing breadfruit trees with us.
After Shipment Plan A fell through, Plan B was put into action. 576 tiny trees were sent by FedEx, cleared customs in Port of Spain, Trinidad, then with some heroic on the spot action by the team, delivered to Tobago's lab for replanting.
The Tobago team is ecstatic with three new varieties: Otea, Ma'afala and Yellowheart. After they are hardened (grown out), they will be planted in 2024.