Trees That Feed is the story of an artist who wanted to do more…
How did all this start?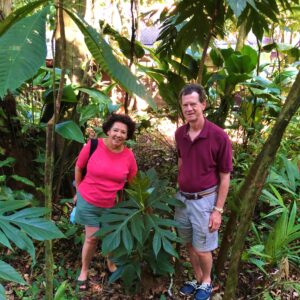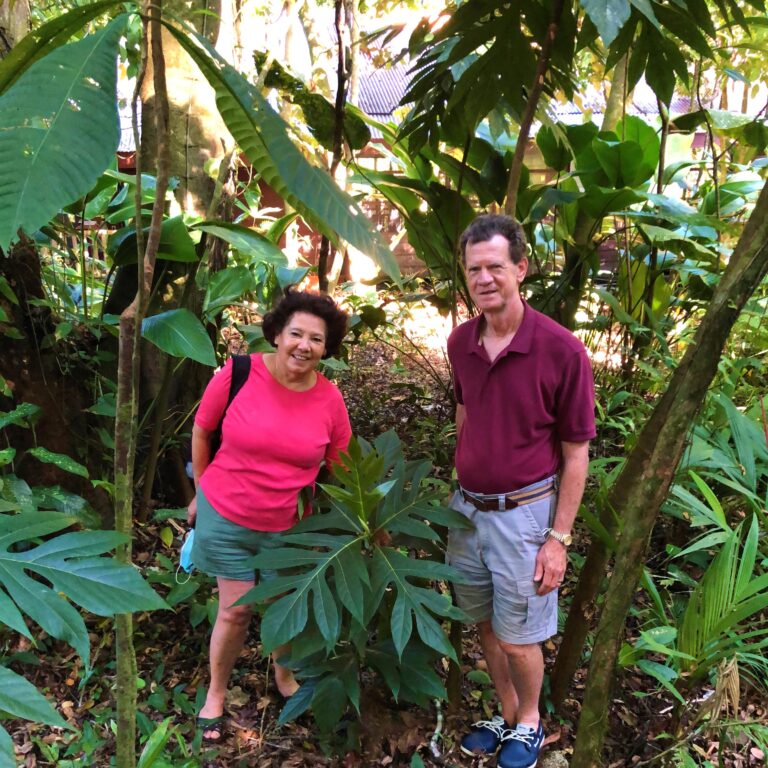 One morning, Mary McLaughlin sipped on her morning coffee and reflected, it's time to do more to help others. Mary wanted to do more to help those in need of nutrition and a better environment.  She had been concerned about the environment long before most people.  Planting fruit trees "kills two birds with one stone."  More like three birds.  A fruit tree feeds people, creates jobs, and benefits the environment as well.
Working with her husband Mike and brother Paul Virtue, Trees That Feed Foundation was established in 2008. Operations commenced in earnest in 2009. Our location in Winnetka, Illinois, now serves as operational headquarters for the Caribbean, Central America and Africa.  To date we've provided over 300,000 fruit trees of many types, including breadfruit, to farmers and others in 20 countries.
WHAT WE DO
Our mission is planting fruit-bearing trees to feed people, create jobs, and benefit the environment. Trees That Feed Foundation believes that tree crops are a large part of the answer to world food concerns. Tree crops are nutritious, yet require less input of labor, agro-chemicals, fertilizers and space than field crops. Trees also restore ecological balance to land damaged by misuse or neglect, capture and sequester carbon dioxide from the atmosphere, and create habitats for small animals and birds. Planting a tree is a winning bet all around … for decades to come!
Learn about our programs in tree distribution, tree propagation, fruit harvesting equipment, breadfruit products and marketing, school-feeding programs, training and monitoring. The benefits of our work are permanent and sustainable.  We leave behind independent farmers, co-operatives and commercially successful operations. We started work in Jamaica, established our model, and have expanded into Haiti, Costa Rica, Puerto Rico, Barbados, the Bahamas, Ghana and other countries.
Read our latest annual report, with exciting news and information about our recent efforts:  2022 Annual Report
GOVERNANCE & BOARD MEMBERS
Our governing board meets twice annually and additionally as needed. All our board members are active and make valuable contributions to the organization.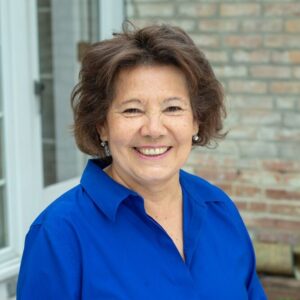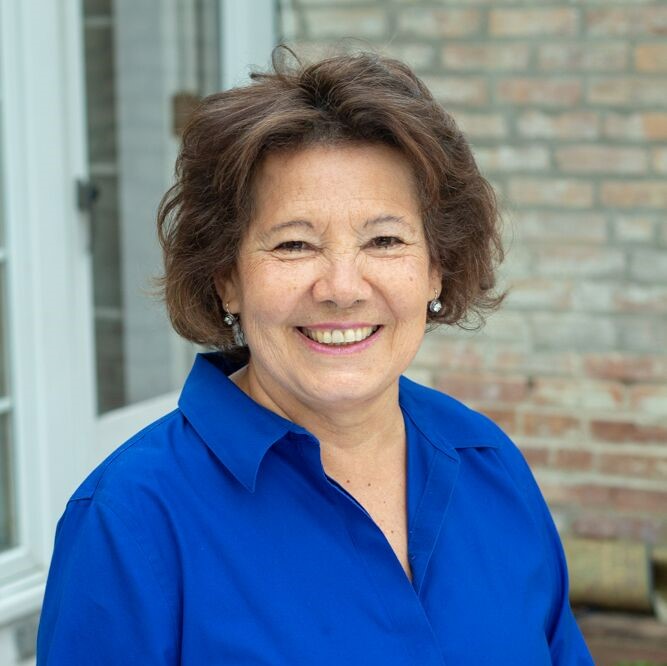 Mary McLaughlin
Chair, Founder
Winnetka, Illinois
Mary was born in Jamaica.  She was educated there and professionally trained as a geologist. She worked with the Jamaican Geological Survey and later, oil companies in Dallas, Texas. In her varied career she has also been a schoolteacher in the Bahamas and a stay-at-home Mom. She started McLaughlin Glazeware in 1996, making high end gifts of enamel and bone china, with prestigious clients including Lyric Opera, Abbott, the White House, and Brooks Brothers. In 2008 Mary founded Trees That Feed Foundation, with the mission of planting trees to feed people, create jobs and benefit the environment.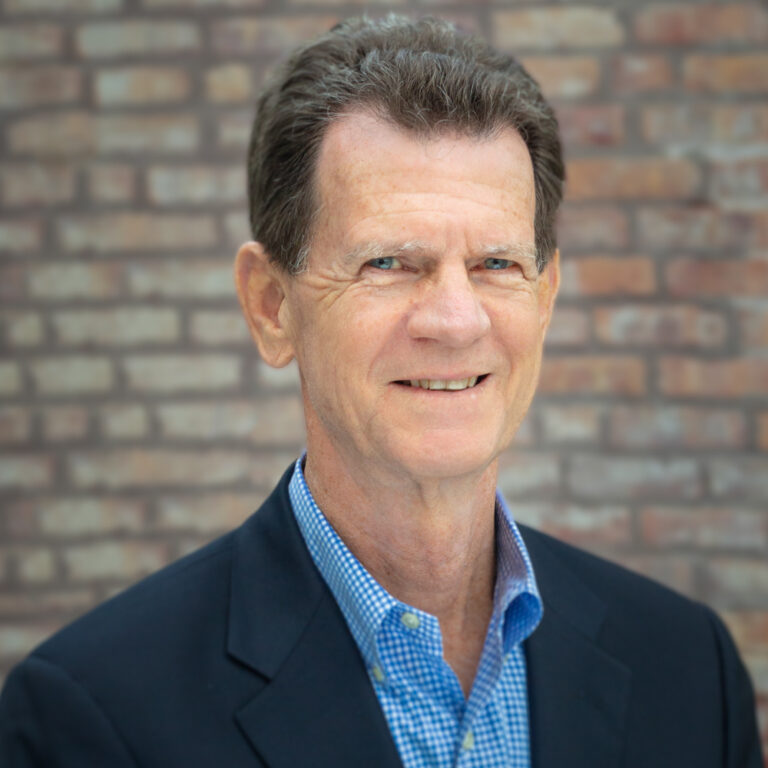 Mike McLaughlin
Secretary-Treasurer, Co-founder
Winnetka, Illinois
Mike is also from Jamaica.  He was professionally trained as an actuary. He was a consulting partner with Ernst & Young and Deloitte, and served as Executive VP & Chief Actuary of AXA Financial, in New York.  Mike was president of the Society of Actuaries and a member of the Executive Committee of the International Actuarial Association. He won the SOA Prize for papers published in 1987. He was Jamaica scholar, valedictorian, and co-author of the textbook US GAAP for Life Insurers. He serves on the board of OneAmerica Financial, DePaul University Business School and Trees That Feed.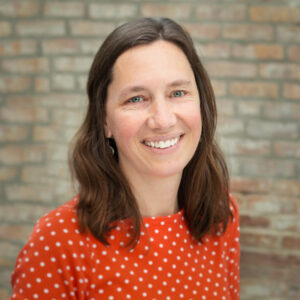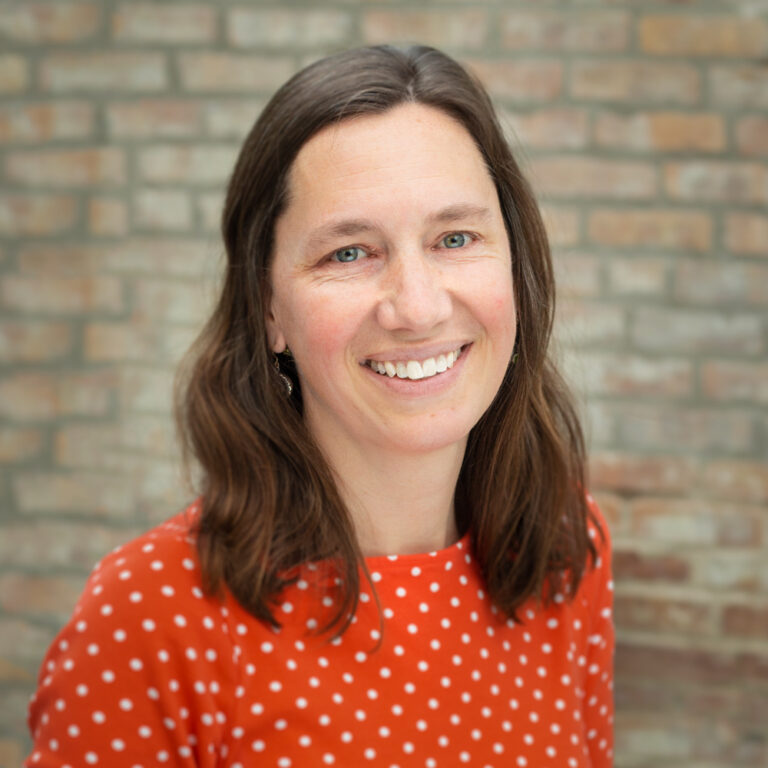 Dr. Nyree Zerega
Evanston, Illinois
Nyree is the Director of the Graduate Program in Plant Biology and Conservation, a collaboration between Northwestern University and The Chicago Botanic Garden. In addition to teaching and training students, she continues an active research program on breadfruit and its wild relatives. Nyree earned her PhD in Biology and Plant Resources from New York University and The New York Botanical Garden, where her thesis research focused on evolutionary history, diversity, and conservation of breadfruit and its wild relatives. She did postdoctoral research at the University of Minnesota where she studied evolution and pollination in the fig and mulberry family, the family to which breadfruit belongs.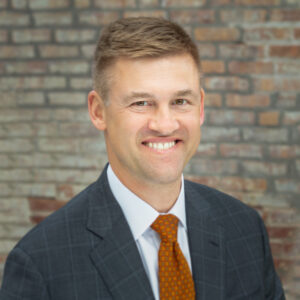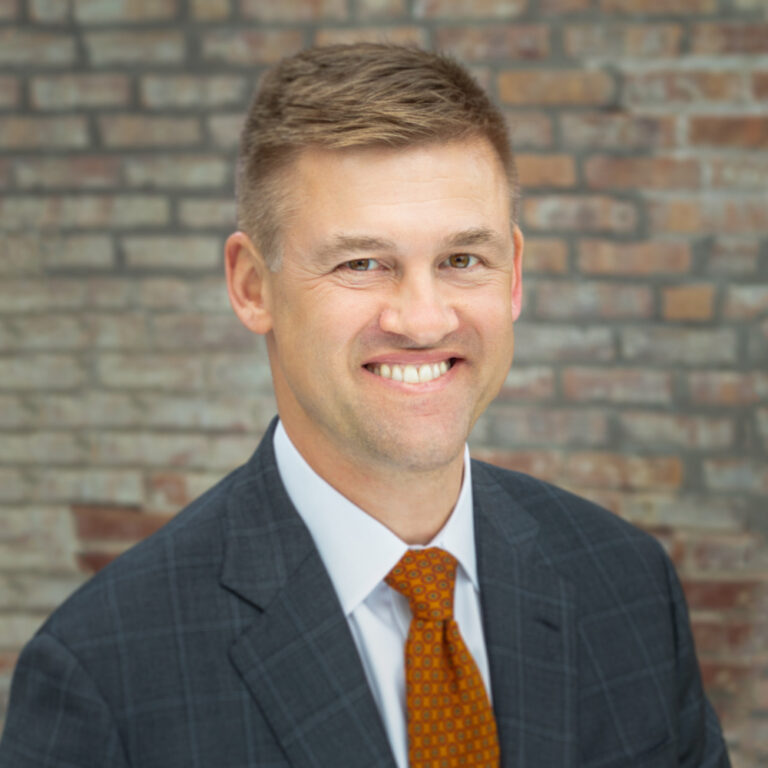 Michael Renetzky
Chicago, Illinois
Michael is a partner in the law firm Locke Lord LLP, where he serves as Co-Chair of the Corporate Department, leads the Investment Adviser and Alternative Funds Practice and is a former member of the Executive Committee. Michael is the Vice Chairman of the Board of Lutheran Life Communities, a faith-based nonprofit continuum of care system. He also serves as President and Chairman of the Board of Lutheran Church of the Atonement in Barrington, Illinois. Michael is a member of the Board of The Chicago Bible Society and the 2015 recipient of The Gutenberg Award.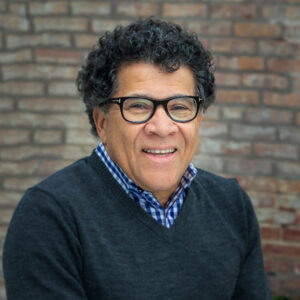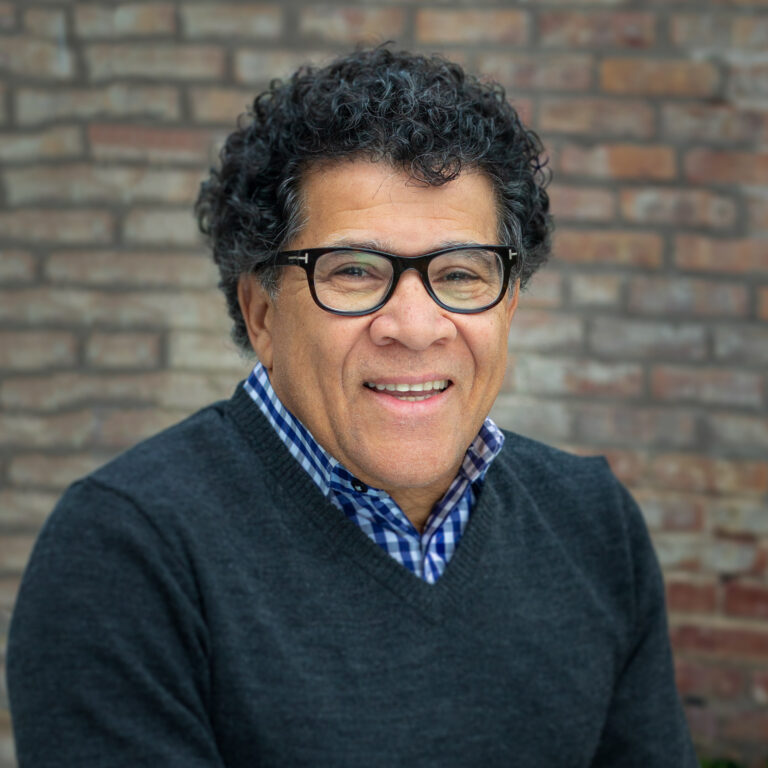 Gabriel Osson
Toronto, Ontario, Canada
Born in Port-au-Prince, Haiti, Gabriel currently lives in Toronto. He spent his career in business administration and later branched into the training and development field. Gabriel worked at College Boreal as a regional manager and at the Ministry of Education for Ontario as a senior policy and programs advisor. He was the founding president of Performance Plus Consulting, an organizational development consulting firm. As a consultant, Gabriel worked with the Canadian government on immigration, developed mergers and partnerships between several for-profit and non-profit organizations, created strategic plans and facilitated various workshops on board governance. Committed to Haiti, he works with many organizations working in the island nation, including Centre d'Inspiration Jeunesse Haiti (CIJ-Haiti) and Maison d'Haiti du Grand Toronto.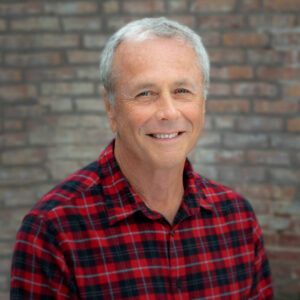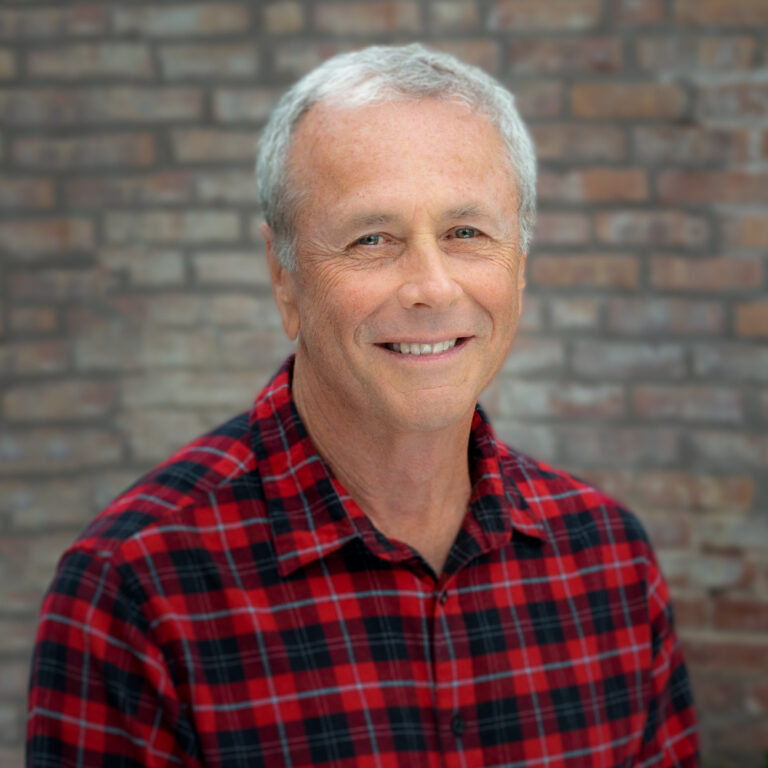 Ken Banks
Fort Lauderdale, FL
Ken Banks is Manager of Marine Resources Programs for the Broward County Florida Environmental Planning and Community Resilience Division.  He is expert in coral reefs, manatee conservation and marine ecosystems.  He's also passionate about growing tropical plants and trees, with a large personal collection at his home in Southeast Florida.  He's been a charter boat captain, an engineer, and a marine geologist.  He has been a dedicated volunteer for Trees That Feed Foundation for several years.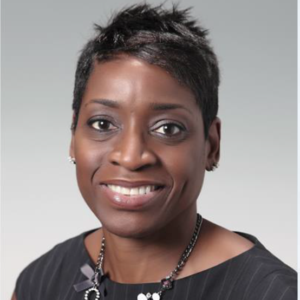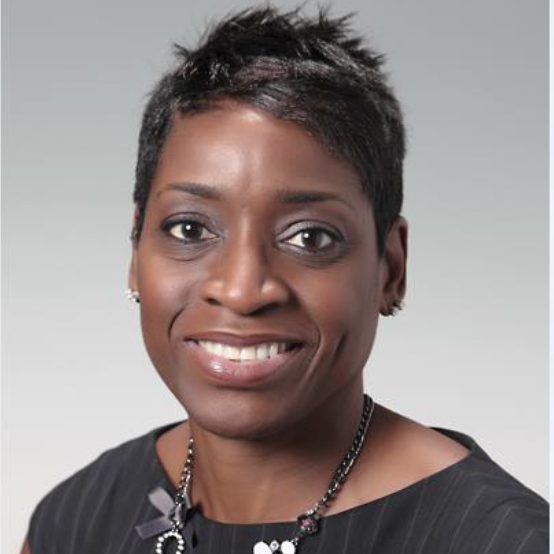 Nicola Barrett
Plainfield, New Jersey
We met Nicola over 20 years ago at a meeting of the Actuaries Club of New York and were immediately impressed with her energy, optimism and engaging personality. She is from Jamaica but now lives in New Jersey with her husband and son in college. Professionally trained as an actuary, Nicola has many years of experience building complex financial models. She also brings a sensitivity to the needs of those less fortunate. Her volunteer work includes DEI, namely diversity, equity and inclusion initiatives with her employers. 
BOARD MEMBERS EMERITUS
We thank them for their service! They helped us to achieve what we've done.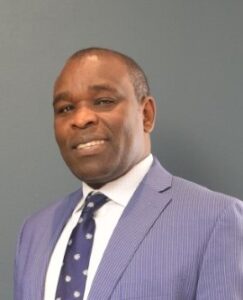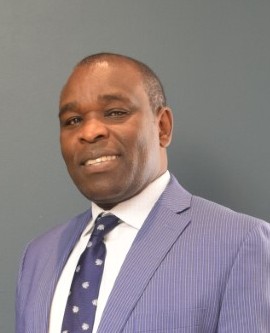 Joe Matara
Newark, NJ
Joseph Matara, CPA, was born in Kenya. He was educated in the US, earning his BS, MBA and CPA in New Jersey. He has wide professional experience as CFO in two large non-profit organizations. And he is a person of generous spirit. Joe initially contacted TTFF after he had established several schools in Kenya and wanted fruit trees to help feed the students. TTFF has donated over 1,000 trees to his projects. Joe has also helped us to distribute trees in other parts of Kenya, Uganda, Tanzania and Mozambique.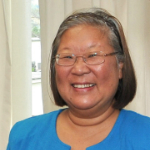 Cathy Lyn
Kingston, Jamaica
Cathy is a professionally trained actuary with a leading consulting actuarial firm in Jamaica.  She started her career in England, then worked in Canada for many years before returning to Jamaica. She is Past President of the Caribbean Actuarial Association, a member of the International Actuarial Association Strategic Planning committee and Vice Chair of the International Association of Consulting Actuaries. Cathy has strong local contacts and has assisted TTFF in gaining exposure in local media.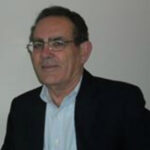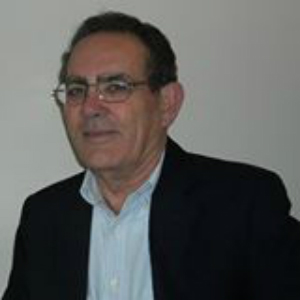 Paul Virtue (1946-2017)
Former Executive Director, Co-founder
Raleigh, NC
Paul passed away on September 1, 2017, after a long battle with lung cancer.   Trees That Feed Foundation expresses our deepest condolences to his family.  Paul was one of the three founders of the organization. His early work laid the groundwork for all our successful efforts since our inception in 2008.  Paul will be sorely missed … but his work will continue as he would wish.  He retired from a career in information technology for the life insurance industry. Paul grew up on a farm in Jamaica, worked in banking, then insurance, moved to Nassau, Bahamas then Raleigh, NC. He was an avid orchid grower.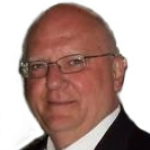 Lee Smith (1948 – 2019)
Chicago, Illinois
Lee was President of Paradigm Actuaries. Previously, Lee was National Director of Actuarial Services at Ernst & Young. Before that, Lee was President of Midwest Casualty Actuaries, Chief Actuary for the Michigan Insurance Bureau, Director of Actuarial Studies at the University of Michigan, and Director of Planning at Aetna Insurance Company. He has degrees in Finance and Economics and is a Fellow of the Casualty Actuarial Society. Lee's wise advice is sorely missed. 

Lynn Kelso
Wilmette, Illinois
Lynn is a lecturer and advisor in the Theatre department at Northwestern University in Evanston, Illinois. She teaches Storytelling and Theatre for Young Audiences. Before that she directed the theatre productions at North Shore Country Day School and was the Executive Director and Senior Teacher of Parents and Children Together (PACT). She has degrees from Purdue University (BA in English), University of Michigan (MA in Drama) and an MFA in Directing from Northwestern University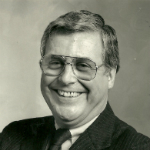 Brian Van Vlierbergen
Wilmette, Illinois
Brian R. Van Vlierbergen J.D.,ChFC,CLU is the retired senior Vice President-Law, Audit and Regulatory Affairs for Blue Cross and Blue Shield of Illinois, Texas, New Mexico, Oklahoma and Montana.   Mr. Van Vlierbergen also served as Chairman of the Board of the Illinois Life and Health Insurance Guaranty Association and Chairman of the Board of the Illinois HMO Guaranty Association.  He is currently President and CEO of the Archer Hill Group, a corporate consulting firm.

Sue Mathewson (1935-2019)
Chicago, Illinois
Sue was an active community volunteer in both Boy Scouts and Girl Scouts, the PTA, and garden clubs in California, Pennsylvania and Illinois. She was a graduate of Stanford University, holding a master of business from Northwestern's Kellogg School of Business. Sue worked in public finance. She was a member of the Stanford University Alumni Association, CSO League, and International Women's Association, and she had an avid interest in fly fishing. Sue climbed Kilimanjaro, went to 21,500 on the slopes of the Tibetan side of Everest, river rafted in Ethiopia, ran a dog sled team above the arctic circle in Norway, kayaked in Laos and Madagascar and Italy, helped take a tall ship across the Pacific, and was the first woman to cross the highlands of  West Papua, New Guinea with a guide/cook and nine porters. She started one of the first coed baseball leagues in the US in 1971 on the Main Line, PA.

STAFF MEMBERS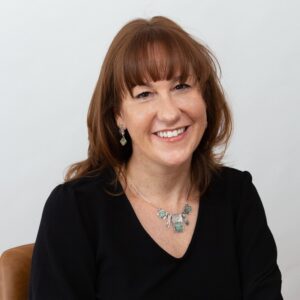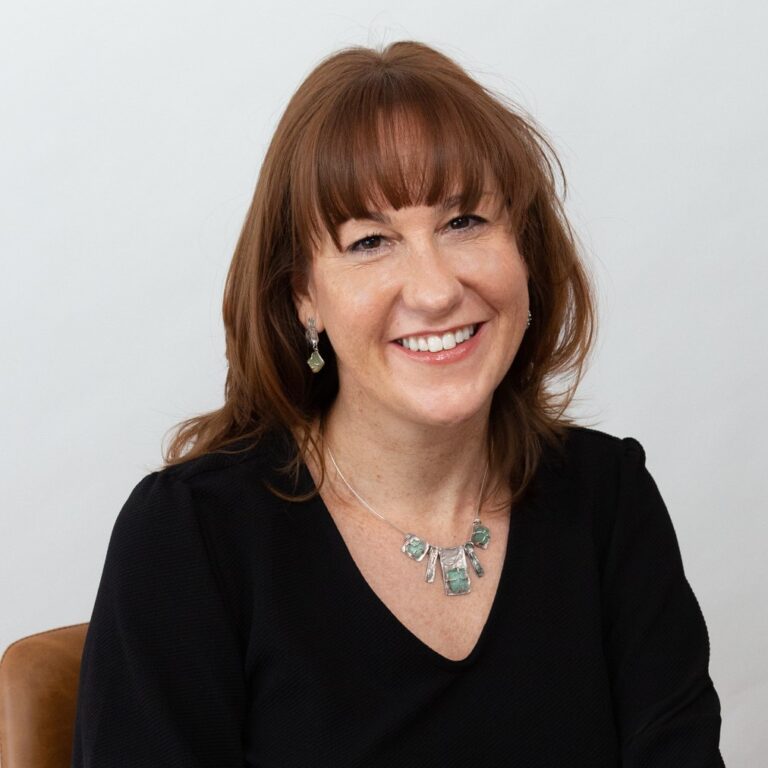 Natasha Norris
Communications and Program Manager
Natasha came to TTFF in 2022 with 15 years experience in the nonprofit industry. In the past, she has supported missions relating to health, education, and social impact. Natasha is passionate about traveling with a purpose. She loves working with people from different countries and cultures, and she looks forward to meeting many more TTFF partners in person soon.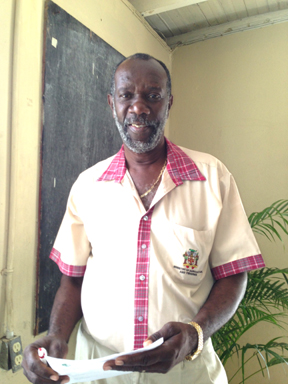 Joseph Johnson, Bsc. Agri.
Jamaica Representative
Mr. Johnson recently retired from a career with the Jamaican Government's Ministry of Agriculture and Fisheries.  He is a leading expert in the propagation and care of fruit trees and other plants.  He runs Eltham Gardens, a nursery in St. Catherine, Jamaica.  Joseph works for TTFF on a part-time basis, advising and monitoring farmers and processors who have fruit trees and/or processing equipment.
Trees That Feed Foundation is a not-for-profit public charity under US tax code 501(c)(3), established 2008. We  observe the highest ethical principles and are fully compliant with all IRS and State regulations applicable to nonprofit organizations. TTFF files Form 990 annually.
Click here to Contact Us!
Click here to learn about our Heroes and Volunteers!
Click here for Our Latest News!
Click here to visit our Press Room!
Click here to read about our Stories!