When a private donor with a special interest in Nigeria requested that we expand our work there, we were happy to comply. Our first step was to seek out a trustworthy in-country partner.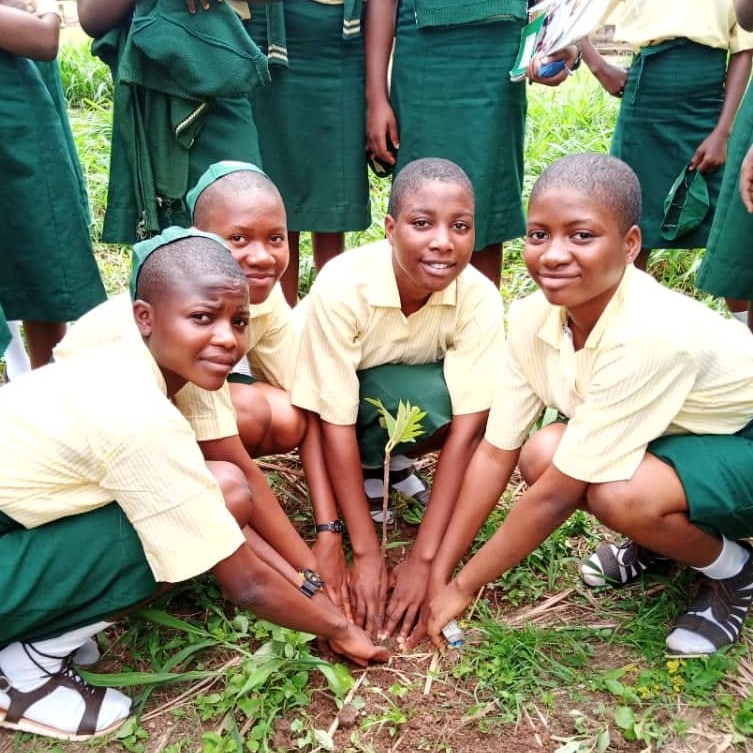 Omobola Eko is a young climate activist and self-proclaimed "forestpreneur," who runs the Urban Tree Revival Institute. Through her, we distributed 200 Soursop and Bell Apple trees to 100 schools in Lagos State as part of an International Day of Forests.
Then we donated 300 breadfruit trees to Omobola and her organization, who helped students plant them in their schoolyards. We think that the kids were soaking up Omobola's passion for conservation, just as the trees are absorbing carbon dioxide!
Some of those 100 breadfruit trees were distributed to women farmers, as well. A year later, TTFF and Urban Tree Revival Institute planted 100 more breadfruit trees.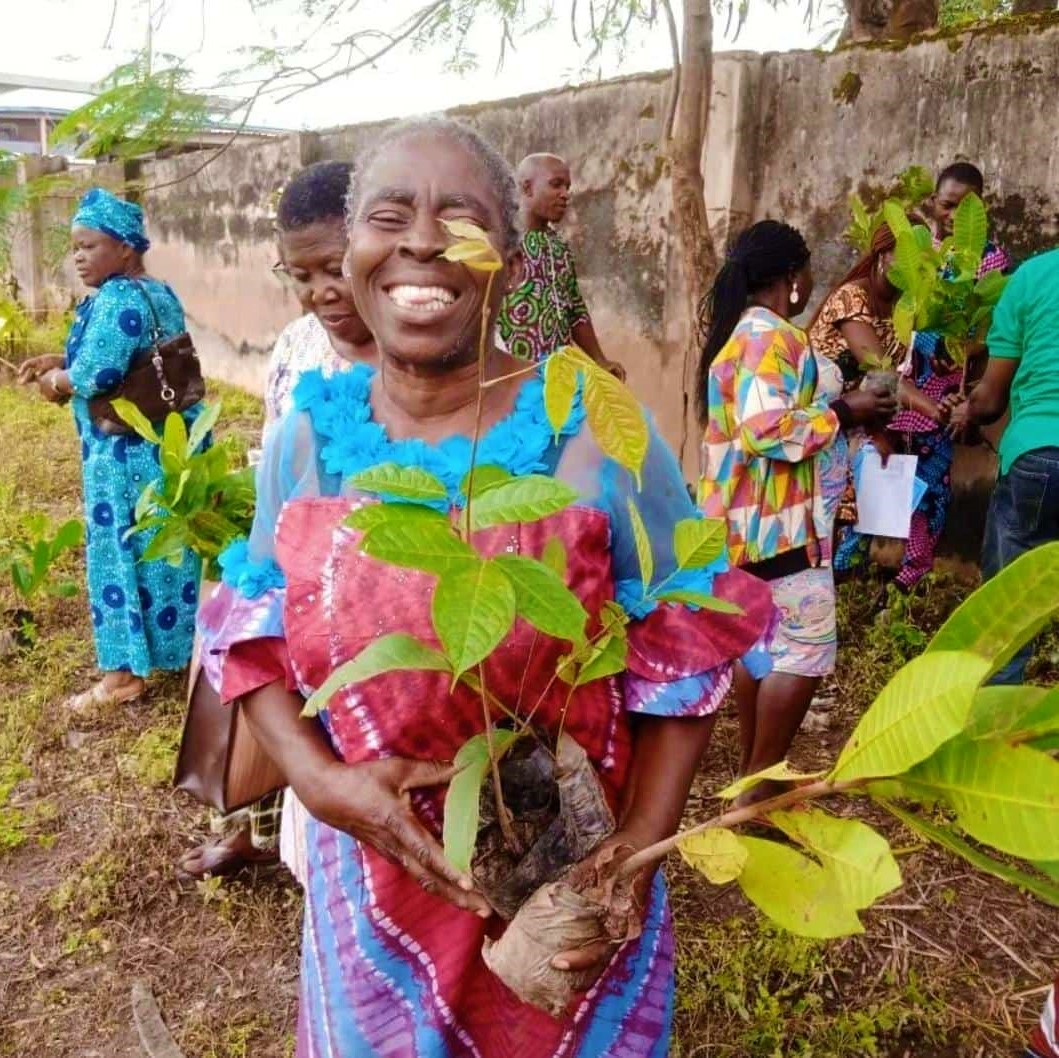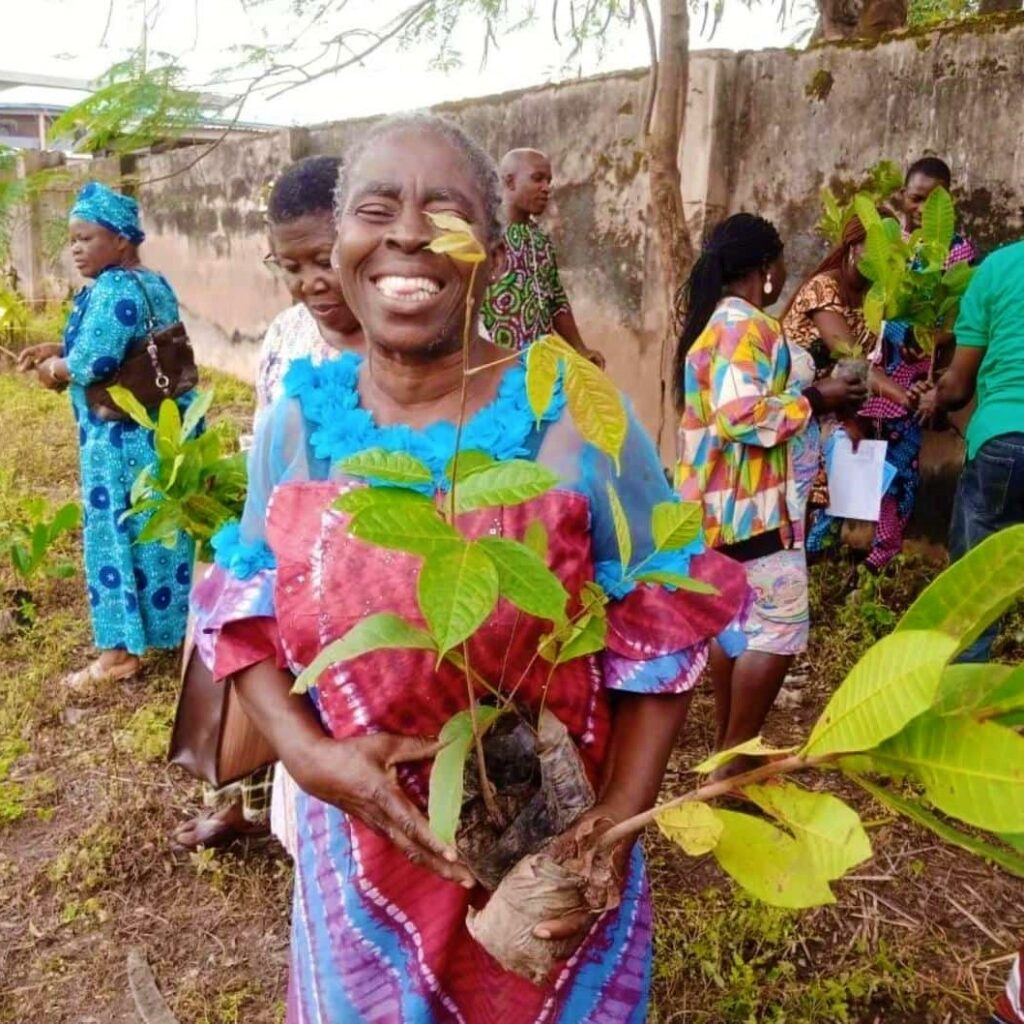 At that time, we found another young, dynamite partner to whom we donated an additional 100 breadfruit trees.
Akintola Akinyemi Abraham founded Green Globe Initiative in Ilorin, the capital city of Kwara State in Nigeria. He held an event for smallholder farmers, NGOs, and government officials where he launched "The Breadfruit Project." Up next: distributing, planting, caring for, and monitoring each tree.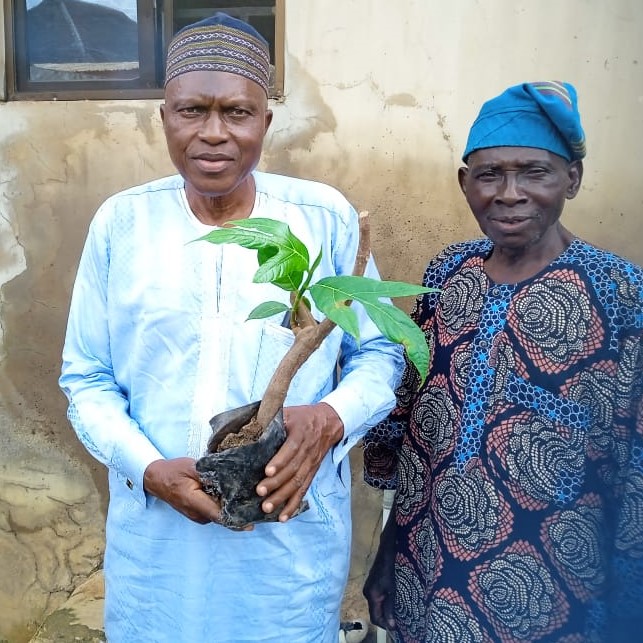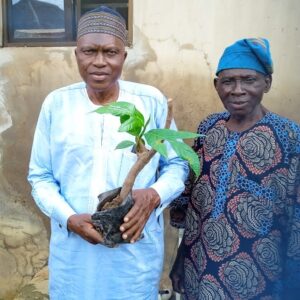 We keep in close touch with our partners in Nigeria, as we do in every country. It's always a joy to receive new photos of our trees and the people whose lives they impact.