A LOT has happened with breadfruit since April of 2018, when we received an email from Joseph Matara. He requested breadfruit trees for GRACE Initiative, which he runs in Kenya.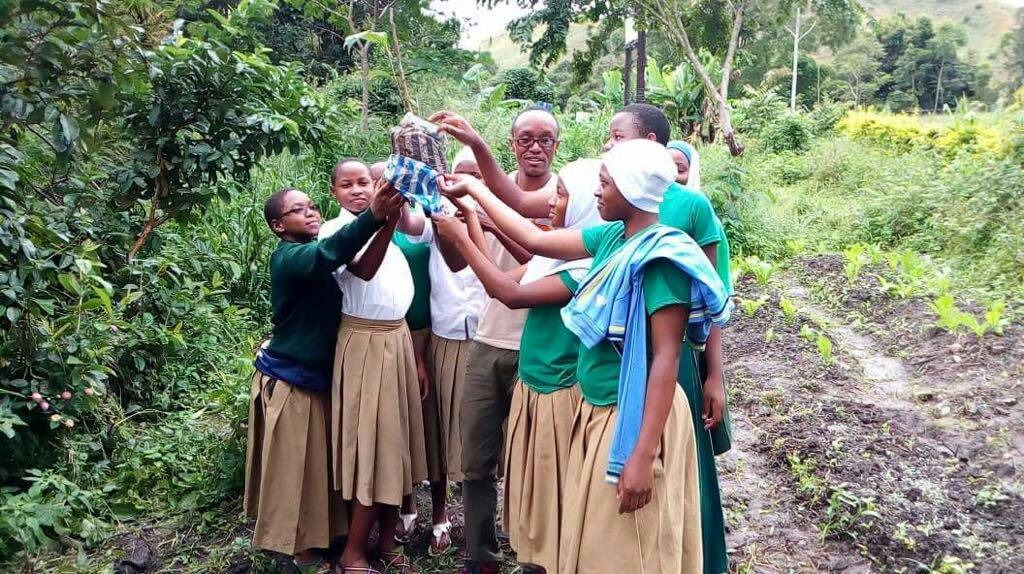 Because there were very few breadfruit trees in Kenya to propagate from, Trees That Feed has shipped in over 1,500 baby saplings. The baby saplings originate from Tissue Grown Corp., a nursery in California that specializes in cloning flowers, plants and trees. The trees are never genetically modified and they go through a rigorous phytosanitary inspection before being shipped. Now Kenya has breadfruit from three cultivars, ma'afala, ulu fiti, and pu'ua. Soon we will be sending 1,600 ma'afala and 600 otea breadfruit saplings to Kenya and have just received a permit from them to do so. Growing more cultivars allows for more biodiversity which can benefit the environment. In addition, different cultivars have different fruiting times, and more diversity in cultivars mean a longer fruiting season.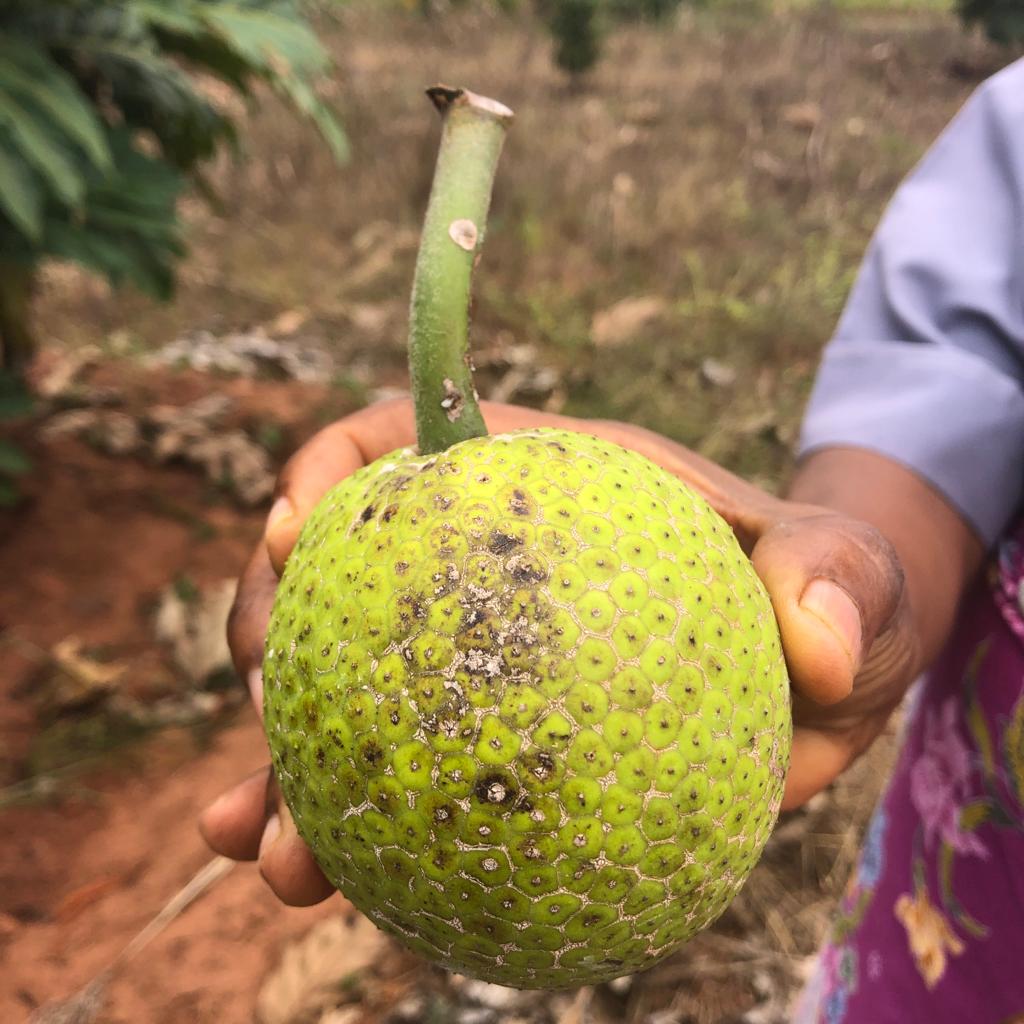 We have now received updates in October 2021 that the trees that were planted three years ago are now fruiting!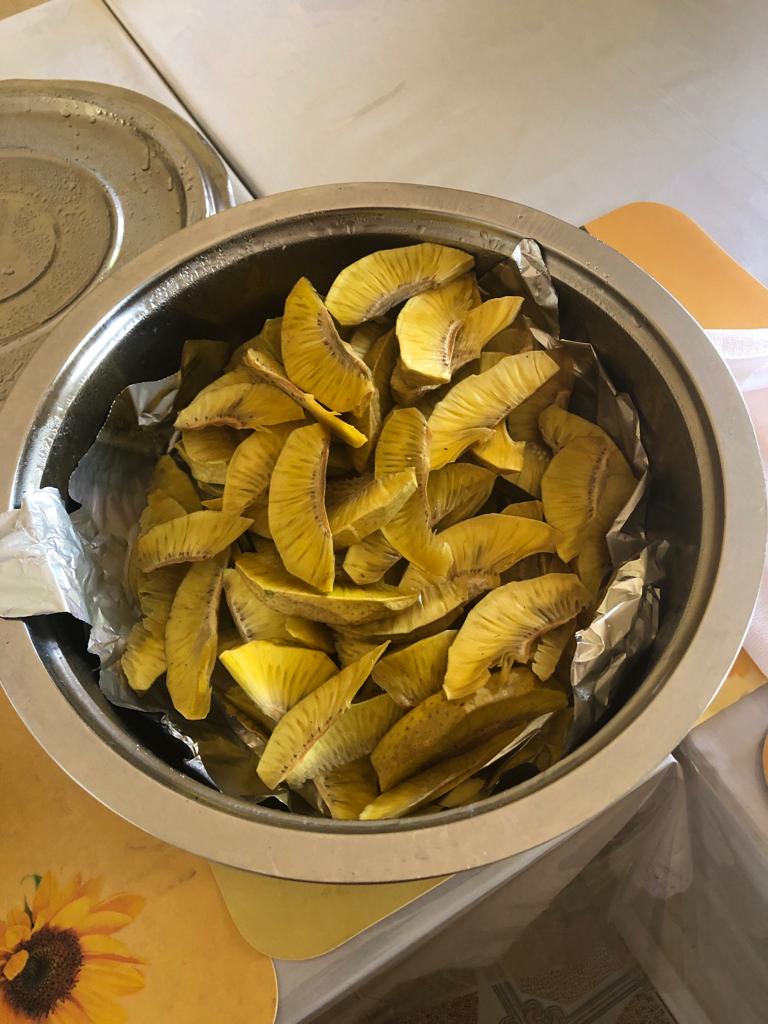 The three varieties produced fruit after a well received rain, and the fruits were harvested and turned into breadfruit fries! Joseph Matara and our volunteer Mary report that the fries are delicious and very filling.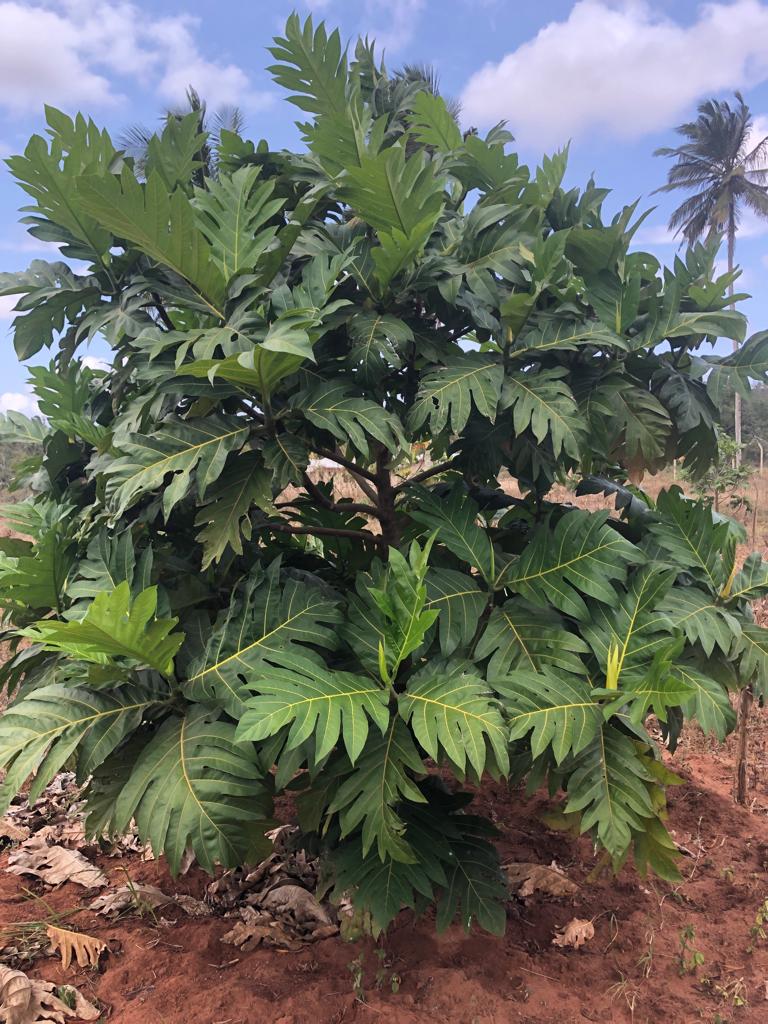 Now that the trees have reached full maturity, the leaves are going to be used as fodder for cows to support a robust food system. In addition, the trees are at a stage where they can be propagated through airlayering!
This paints a future for Kenya with many more breadfruit trees as well as tasty breadfruit fries. We love to see this progress, and can't wait to share more news with you!