Haiti, Gateway to the Caribbean, has a colorful history.  Columbus named the island Hispaniola and claimed it for Spain in 1492.  Haiti occupies only the smaller Western 3/8 of the island, while the Dominican Republic is the larger nation to the East.  In 1625 competing claims and settlements ceded the western portion of Hispaniola (Haiti) to France.  Colonizers established sugar cane, tobacco, and cotton plantations, which were worked by enslaved people.  It also became a haven for pirates.
In 1804 enslaved and free people of color revolted.  Slavery was abolished, and Haiti became the first independent nation of Latin America and the Caribbean, the second republic in the Americas.  Haiti is the only nation in the Western hemisphere to have defeated three European superpowers Britain, France and Spain, and the only nation in the world established as a result of a revolt executed by enslaved people.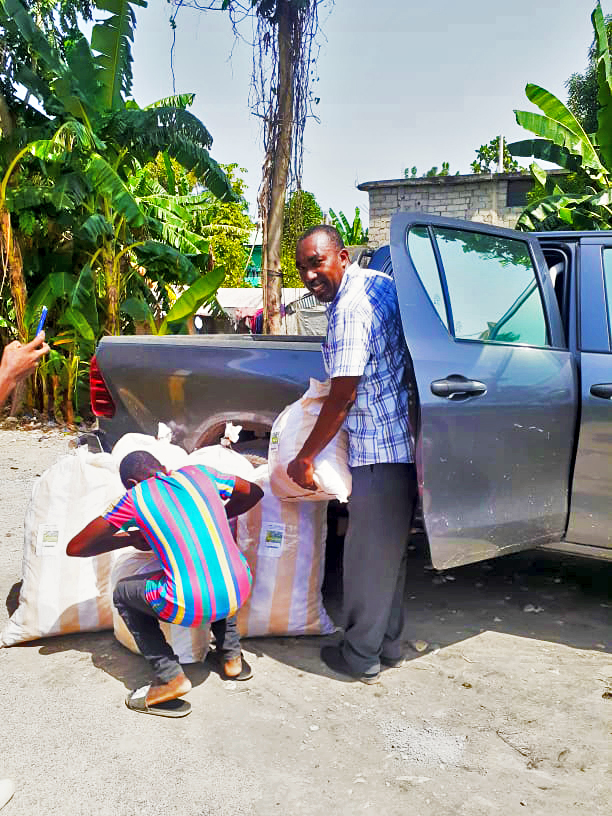 Today Haiti is the third most populous country in the Caribbean. The official language is French and Haitian Creole. A varied geography colors the landscape with rugged mountains, coastal plains, and a tropical climate prone to natural disasters fortified by climate change. This lends itself to civil unrest, poverty, corruption, poor infrastructure, poor healthcare, and a lack of education which impede economic growth in Haiti.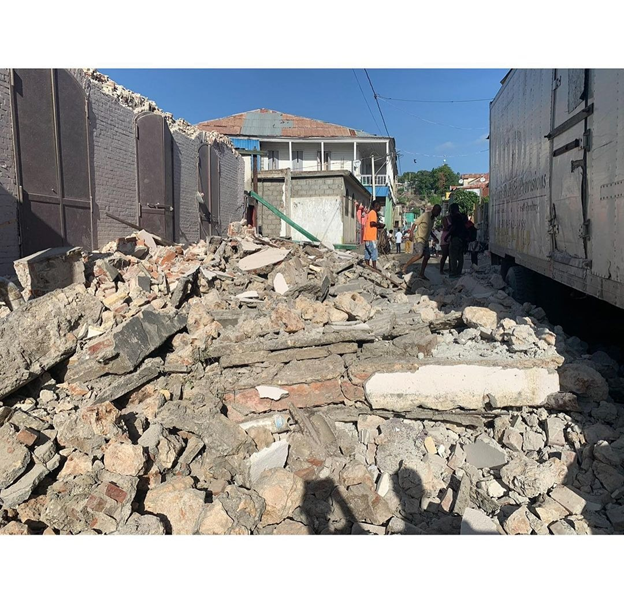 Despite these challenges, the people of Haiti are resilient.  Working with local groups, Trees That Feed Foundation has planted over 30,000 trees to date in Haiti.  We are grateful for excellent working partnerships with Three Angels Children's Relief Foundation, Haitian Connection, Smallholder Farmers Alliance, Floresta Ayiti, and Immaculate Concepcion Parish in Galette-Chambon. We also work with five breadfruit flour entrepreneurs in Haiti as well as a solar dehydrator manufacturer.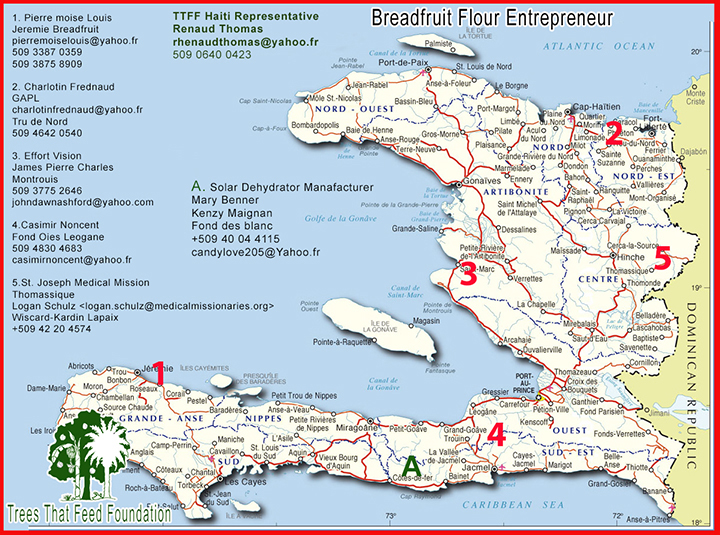 In August 2021, a 7.2 magnitude earthquake struck near Port-au-Prince and impacted all of the Grand – Anse in Southwest Haiti. Our contact and entrepreneur there, Pierre Moise Louis, runs a breadfruit nursery and bakery in Jeremie. His business was undamaged by the earthquake and we were able to help his business ramp up production to assist those without access to food in the aftermath of the quake. Over the course of the month, Pierre's business was able to produce and distribute almost 80,000 breadfruit breads and konparets to charities across the Grand – Anse. In addition, the business supplied food for the local community who reported walking up to 2 hours to reach the business for food.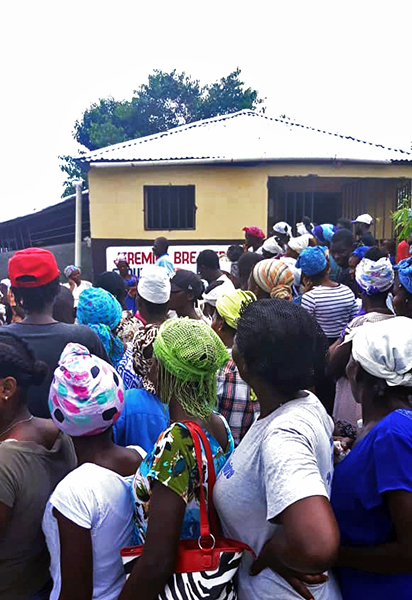 Pierre's business is now back to normal operations, and we hope to continue seeing his business expand with our continued support and the support of his local community.