We are always interested in seeing the results of research studies done on topics related to our efforts. Many of the impressive papers we are compiling here are written by TTFF partners. This is just a selection of the hundreds available.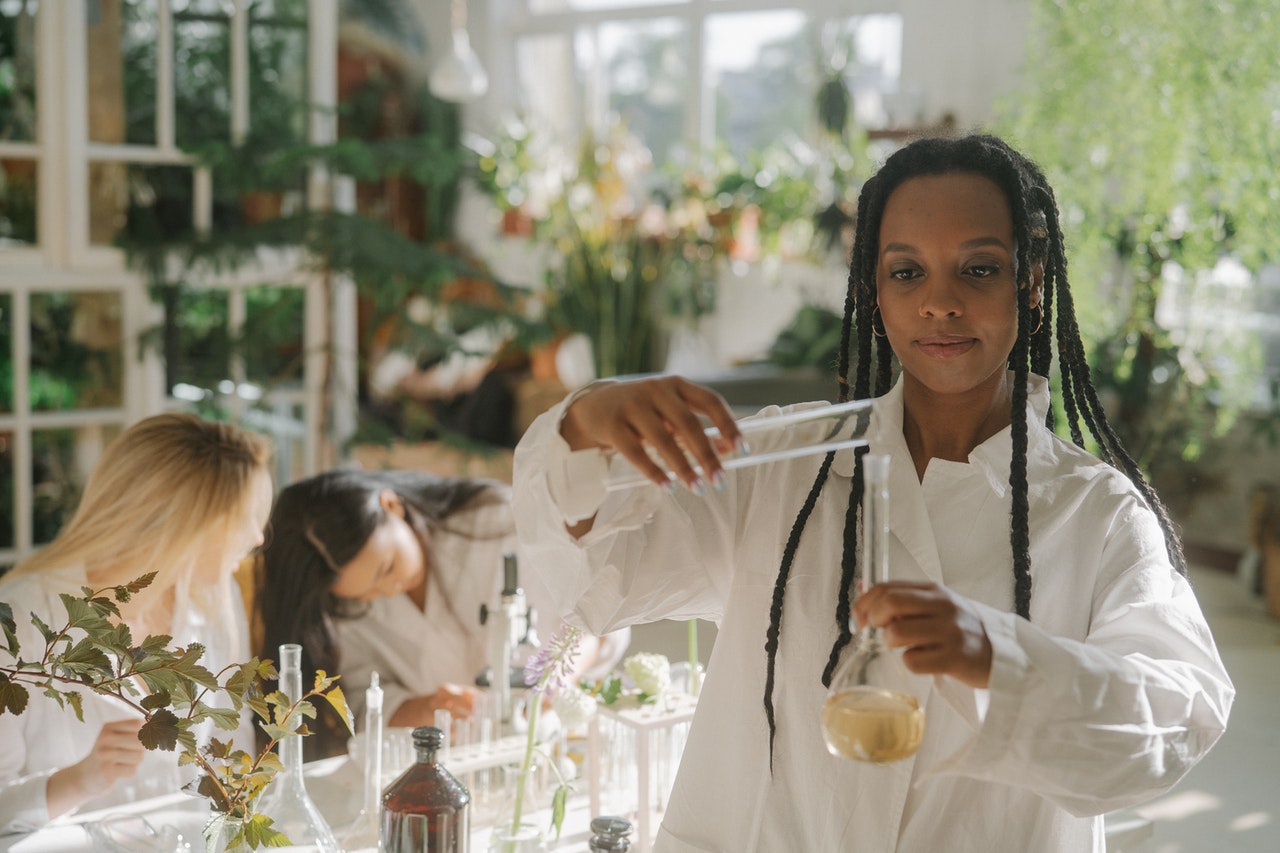 Determining Allometry and Carbon Sequestration Potential of Breadfruit (Artocarpus altilis) as a Climate-Smart Staple in Hawai'i
Sustainability | November 7, 2023
Breadfruit (Artocarpus altilis): Processing, nutritional quality, and food applications
Frontiers in Nutrition | March 16, 2023
Linking breadfruit cultivar names across the globe connects histories after 230 years of separation
Current Biology | January 5, 2023
Impact of microclimate on Artocarpus altilis (Parkinson) Fosberg var Ma'afala fruit and nutritional quality
Journal of Food Composition and Analysis| January 2023
No Longer "Confined to the Lower Keys of Florida": Mainland United States Cultivation of Breadfruit (Artocarpus altilis) in a Changing Climate
Annals of the American Association of Geographers | October 7, 2022
Potential of breadfruit cultivation to contribute to climate-resilient low latitude food systems
PLOS Climate | August 17, 2022
Folk Nomenclature and Traditional Knowledge of Breadfruit Diversity in the Caribbean
University of the West Indies | July 18, 2022
Addressing malnutrition and food insecurity with breadfruit in a rural, developing country: a case study and lessons learned in Thomassique, Haiti
Journal of Global Health Reports  |  April 30, 2022
Potential of breadfruit cultivation to contribute to climate-resilient low latitude food systems
BioRxiv  |  November 4, 2021
Breadfruit and Breadfruit Diseases in Hawaii: History, Identification, and Management
Extension | November 2021
Breadfruit flour is a healthy option for modern foods and food security
PLoSONE | July 23, 2020
Cultivation potential projections of breadfruit under climate change scenarios using an empirically validated suitability model calibrated in Hawaii
PLOS ONE | May 22, 2020
The Response of Breadfruit Nutrition to Local Climate and Soil: A Review
Journal of Food Composition and Analysis | May 2020
Draft Genomes of two Artocarpus plants, Jackfruit (A. heterophyllus) and Breadfruit (A. altilis)
Genes | December 24, 2019
Toward Standardized Leaf Sampling for Foliar Nutrient Analysis in Breadfruit
HortTechnology | July 5, 2019
Hawaiian Breadfruit: Ethnobotany, Nutrition, and Human Ecology
University of Hawaii at Manoa | September 2018
First Report of Pratylenchus coffeae on Breadfruit (Artocarpus altilis) in the United States
Plant Disease | July 11. 2018
Grow us our daily bread: A review of breadfruit cultivation in traditional and contemporary systems
Horticultural Reviews | January 2018
Aqueous extract from leaf of Artocarpus altilis provides cardio-protection from isoproterenol induced myocardial damage in rats: Negative chronotropic and inotropic effects
Journal of Ethnopharmacology | May 5, 2017
Characterization of Functional Properties of Breadfruit Flour
Scholar Space | December 2016
Air Layering (Marcotting) of Breadfruit (Artocarpus Altilis)
International Journal of Research and Scientific Innovation (IJRSI) | September 2016
The introduction of the breadfruit [Artocarpus altilis (Parkinson)Fosberg] to the West Indies – The role of Sir Joseph Banks
Tropical Agriculture | July 2016
Preparation of a Breadfruit Flour Bar
Foods | May 20, 2016
Study on the Anti-inflamatory Activity of Artocarpus altilis Leaves Extract in Mice
International Journal of Pharmacognosy and Phytochemical Research | December 2015
Diversity in the Breadfruit Complex (Artocarpus, Moraceae): Genetic Characterization of Critical Germplasm
Tree Genetics & Genome | November 23, 2015
Protective effects of Artocarpus altilis (Moraceae) on cadmium-induced changes in sperm characteristics and testicular oxidative damage in rats
Andrologia | April 25, 2015
Breadfruit (Artocarpus altilis): A source of high-quality protein for food security and novel food products
Amino Acids | January 2015
Crop productivity, yield and seasonality of breadfruit (Artocarpus spp., Moraceae)
EDP Sciences | September 12, 2014
Effect of Artocarpus altilis fruit based-diet on liver and kidney function indices on alloxan-induced diabetic rats
Mediterranean Journal of Nutrition and Metabolism | May 14, 2016
Seeded breadfruit naturalized in the Caribbean is not a seeded variety of Artocarpus altilis
Genetic Resources and Crop Evolution | April 7, 2014
Breadfruit (Artocarpus altilis, Moraceae) and Chataigne (A. camansi) for Food Security and Income Generation: The Case of Trinidad and Tobago
Economic Botany | December 2013
Breadfruit Not So Appetizing to Mosquitoes
Agricultural Research; Washington | November 2013
Breadfruit Production Guide: Recommended practices for growing, harvesting, and handling
Ho'oula ka 'Ulu – Revitalizing Breadfruit | 2013
Breadfruit, Origins and Development of
Encyclopedia of Global Archaeology | 2013
Possible mechanisms of action of the aqueous extract of Artocarpus altilis (breadfruit) leaves in producing hypotension in normotensive Sprague–Dawley rats
Pharmaceutical Biology | July 25, 2012
Will Breadfruit Solve the World Hunger Crisis?
ArcNews | June 2012
Nutritional and morphological diversity of breadfruit (Artocarpus, Moraceae): Identification of elite cultivars for food security
Journal of Food Composition and Analysis | December 2011
Mutualism breakdown in breadfruit domestication
Proceedings of The Royal Society of Biological Sciences | September 14, 2011
Beyond the Bounty: Breadfruit (Artocarpus altilis) for food security and novel foods in the 21st Century
Ethnobotany Research and Applications | March 26, 2011
Investigations into the Morphological, Agronomic, and Nutritional Diversity within Breadfruit (Artocarpus, Moraceae) as a Resource for Food Security
University of British Columbia | December 2010
Diversity of Breadfruit (Artocarpus altilis, Moraceae) Seasonality: A Resource for Year-Round Nutrition
Economic Botany | October 7, 2010
Effect of Cultivar and Maturity on Yield and Nutrient Composition of Breadfruit (Artocarpus Altilis) Flour
Caribbean Food Crops Society | July 12, 2009
Chemical constituents of the fruits of Artocarpus altilis
Biochemical Systematics and Ecology | April 2008
Determination of Optimal Surface Area to Volume Ration for Thin-Layer Drying of Breadfruit
International Journal for Service Learning in Engineering | September 2007
Breadfruit as a Candidate for Processing
Acta Horticulturae | 2007
Composition of the Breadfruit
Journal of Food Science | August 2006
Breadfruit consumption, cooking methods, and cultivar preference among consumers in Trinidad, West Indies
Food Quality and Preference | April 2005
Systematics and Species Limits of Breadfruit- (Artocarpus, Moraceae)
Systematic Botany | 2005
Glycaemic index of selected staples commonly eaten in the Caribbean and the effects of boiling v. crushing
British Journal of Nutrition | June 2004
Complex Origins of Breadfruit: Implications for Human Migrations in Oceania
American Journal of Botany | May 2004
Bearing characteristics and yield in young trees of selected Caribbean breadfruit cultivars
Caribbean Food Crops Society | July 15, 2001
Soil Solarization for Controlling Nematodes in Fields of Short-Term Crops
Plant Pathology Technical Bulletin | 1997
Studies on the Carbohydrate Content of Breadfruit (Artocarpus communis Forst) From South-Western Nigeria
Starch | 1995
Breadfruit – a low energy requirement source of carbohydrate for the wet tropics
Entwicklung und laendlicher Raum | 1981
Click here to see more publications from Dr. Nyree Zerega's lab.
Click here to see more publications from Dr. Noa Kekuewa Lincoln's lab.