Nutrition
At Trees That Feed, we understand that by caring for children, we are taking care of our future. Young children need plenty of nutritious food to grow up strong and healthy, and breadfruit is a highly nutritious food that can help the development of young children.
Learn more about the nutrition specifics here. Scroll down to learn about our school feeding program.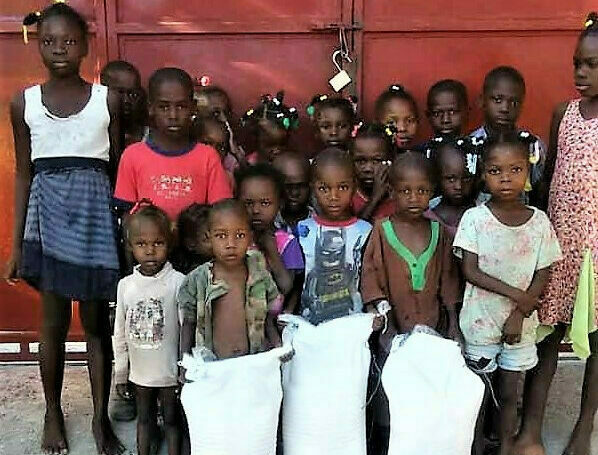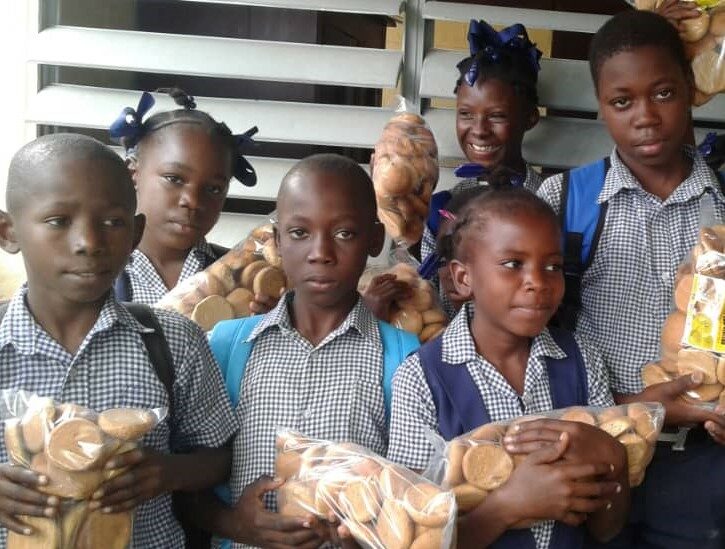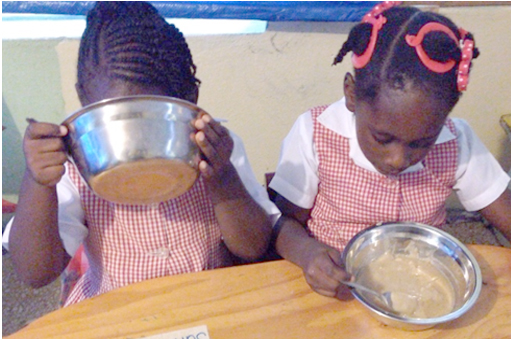 One of the best and highest uses for breadfruit (and other foods) is feeding schoolchildren.  We hear stories of bright, eager kids showing up for school with no breakfast, maybe only a cup of herb tea.  It's hard to learn anything when you're hungry!
At the beginning of the program, Mary McLaughlin, chair of TTFF,  collaborated with several chefs to develop a tasty breadfruit porridge, or hot cereal.  The main ingredient is breadfruit flour, and there is also cornmeal and coconut milk.
While we are still providing breadfruit flour to some schools and orphanages, others now receive breadfruit konparets. This is another recipe Mary has perfected with the help of bakers in Haiti and North America. Konparets are hearty buns with a long shelf life. We purchase them from Haitian bakers and use them in not only our school feeding program, but also our Women's Empowerment Program. You can find the recipe for konparets here.
Both the porridge and konparets are vegetarian, vegan, and gluten-free, and the kids can't get enough!
Currently, we are serving over 20 schools and orphanages in Haiti. TTFF is providing the funding, with support from Buddhist Global Relief.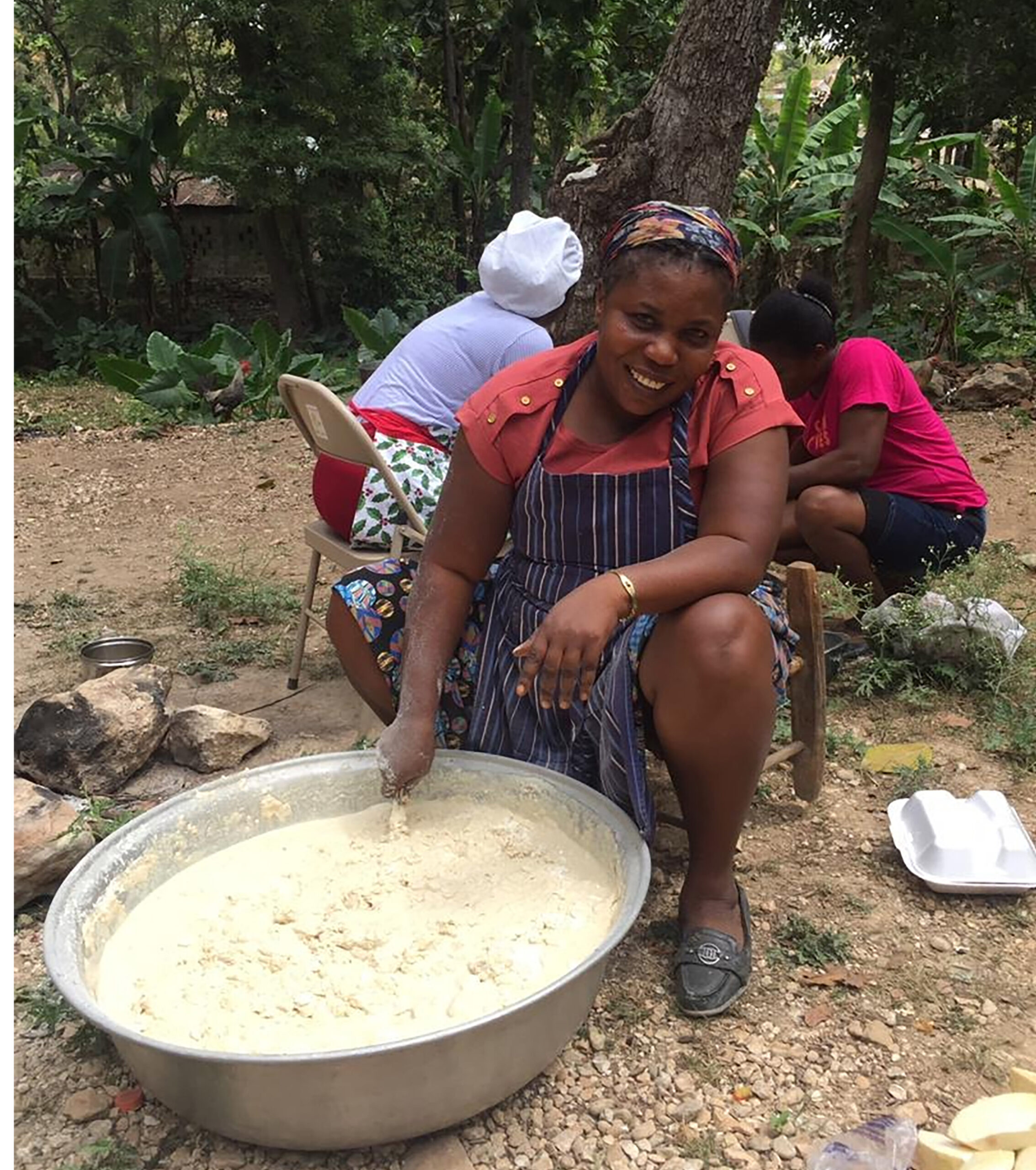 We also provide training on how to make meals using breadfruit. In the photo above a women is learning how to make breadfruit breads using breadfruit flour.
Click here to learn about some of our delicious breadfruit recipes!