We are working hard to see a wider swath of the people of Uganda accepting, growing, and eating breadfruit. Our program there has been building over the past few years, and now it has really taken off!
We planted some of the first breadfruit trees in the country with Nick and Cheryl Dekoning of UWEPO, fruit tree nursery in Jinja. They also run Our Trees Our Future Uganda.
TTFF has also supplied breadfruit trees to Luuk Eikmans of Cycling Out of Poverty, again based in Jinja. He built the first hybrid solar dehydrator in the country.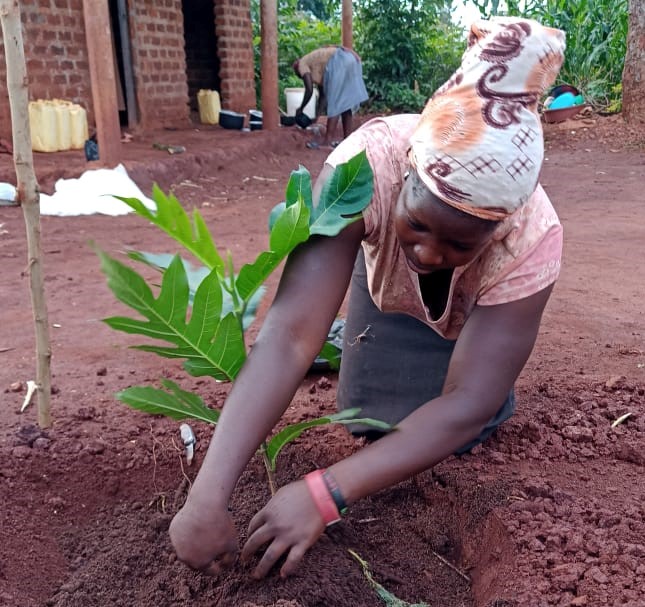 Another partner, Michael Keigwin of Uganda Conservation Foundation, plants the fruit trees we donate around wildlife preserves.
Between 2018 and 2022, over 4,000 breadfruit trees were imported from tissue culture labs in California and Europe. These trees were paid for my donors of TTFF, Boise City (Oklahoma) Farmers Co-op and the National Tropical Botanical Garden in Hawaii. Kathy Johnson volunteered to courier many of them.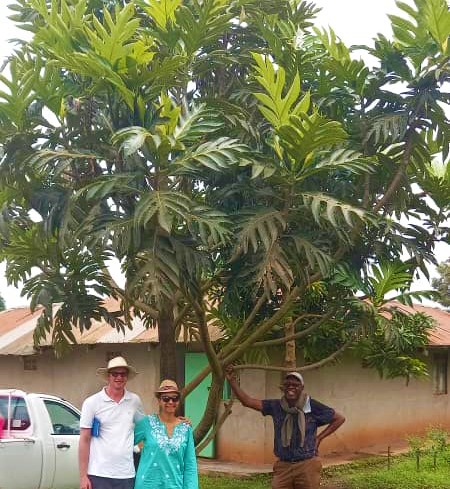 In 2022, TTFF was introduced to Mr. Epaineto Kamya Musigire, an agronomist and nurseryman skilled at growing breadfruit trees from roots.
Together, we are building a consortium of partner organizations who are planting small demonstration agroforest plots in what we have deemed the "Green Zone." These are areas of Uganda with the best conditions for growing breadfruit.
New partners include Abigail Kajumba and Andrew Ireland of Tri-Trees, Samantha Koches of Nourish All, Grace Mubiro of His Grace Demo Farm, and Grace Ogole.