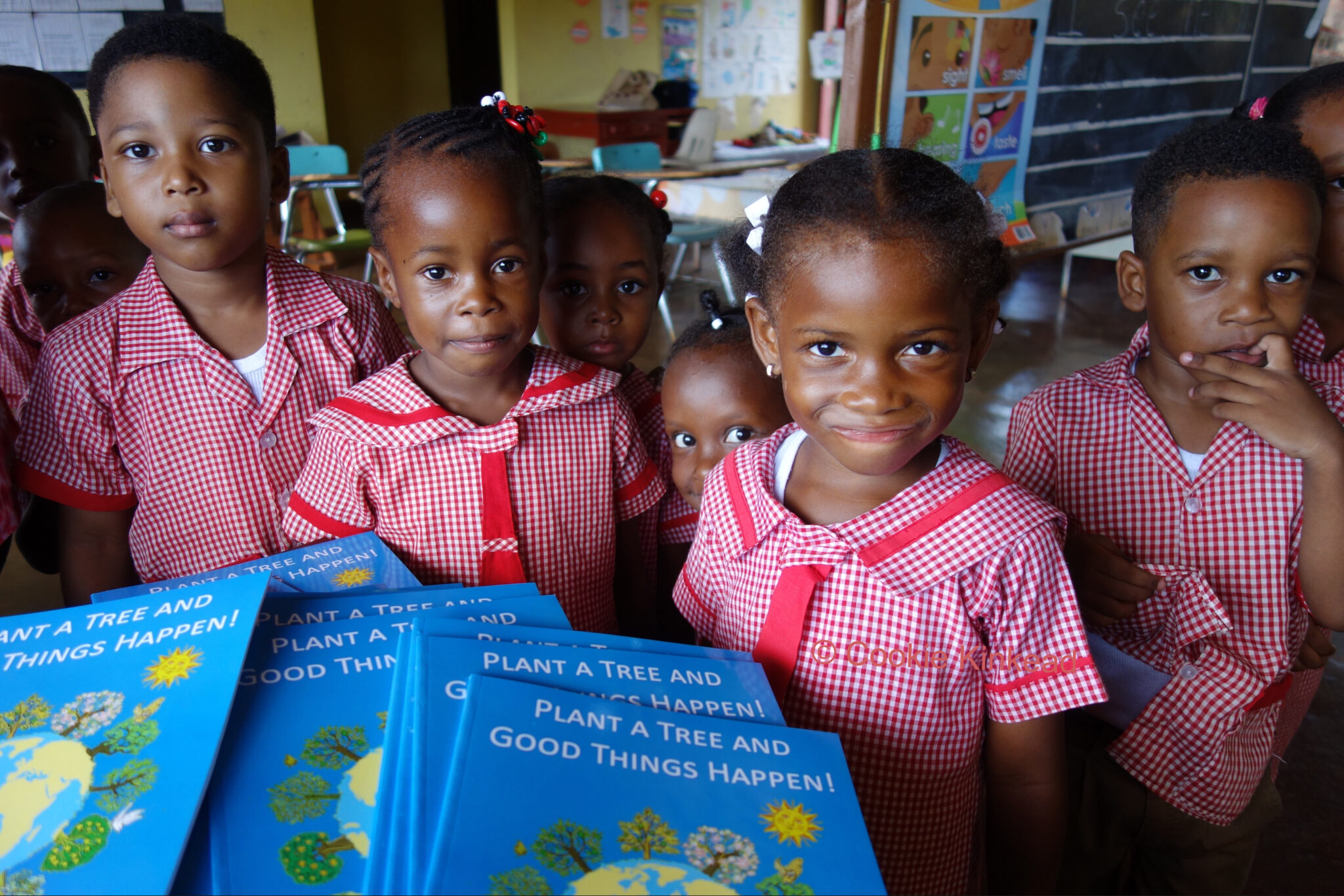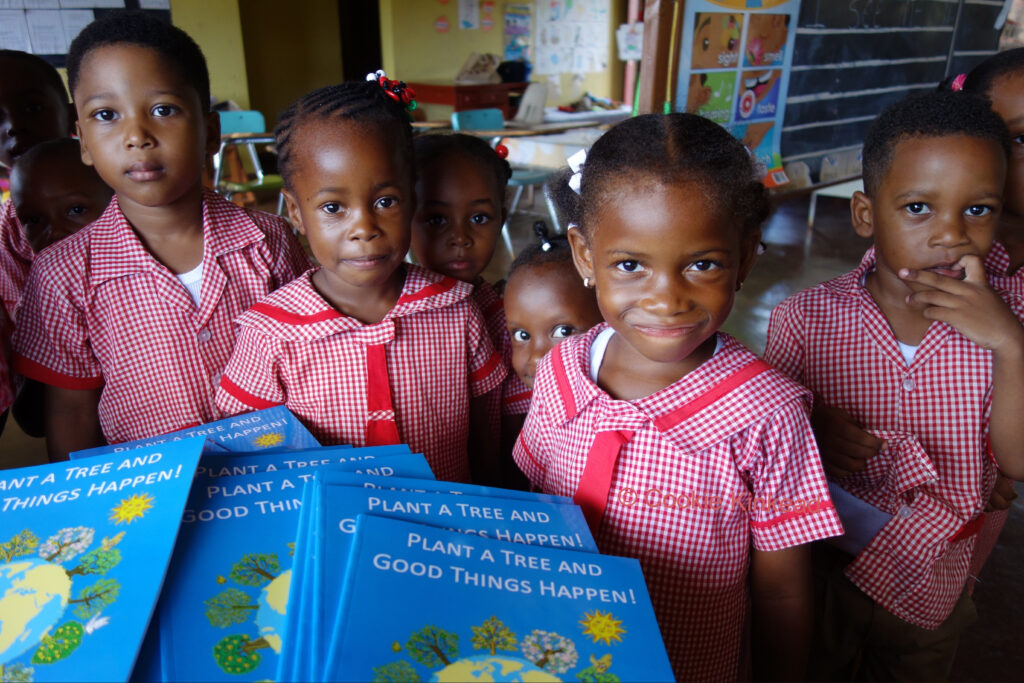 Trees That Feed Foundation, working with our volunteers, created an educational activity book that has become quite popular. The book has attractive pictures to color and easy interactive exercises to teach the benefits of planting trees.
The coloring book is designed to teach children the value of planting trees and caring for the environment. It presents an educational narrative about the food we eat, the air we breathe and the planet we inhabit. A corresponding teacher's guide is available for use in the classroom. The book has 40 beautiful pages to color. 
We have four editions currently that are widely available:  English; Haiti's trilingual version, focused on Creole, with French and English subtitles; Spanish; and now in Swahili. These are all available on Amazon.  Other versions are locally available including Cambodian, Indonesian, Balinese, Tahitian and Zambian, thanks to our enthusiastic team of volunteers.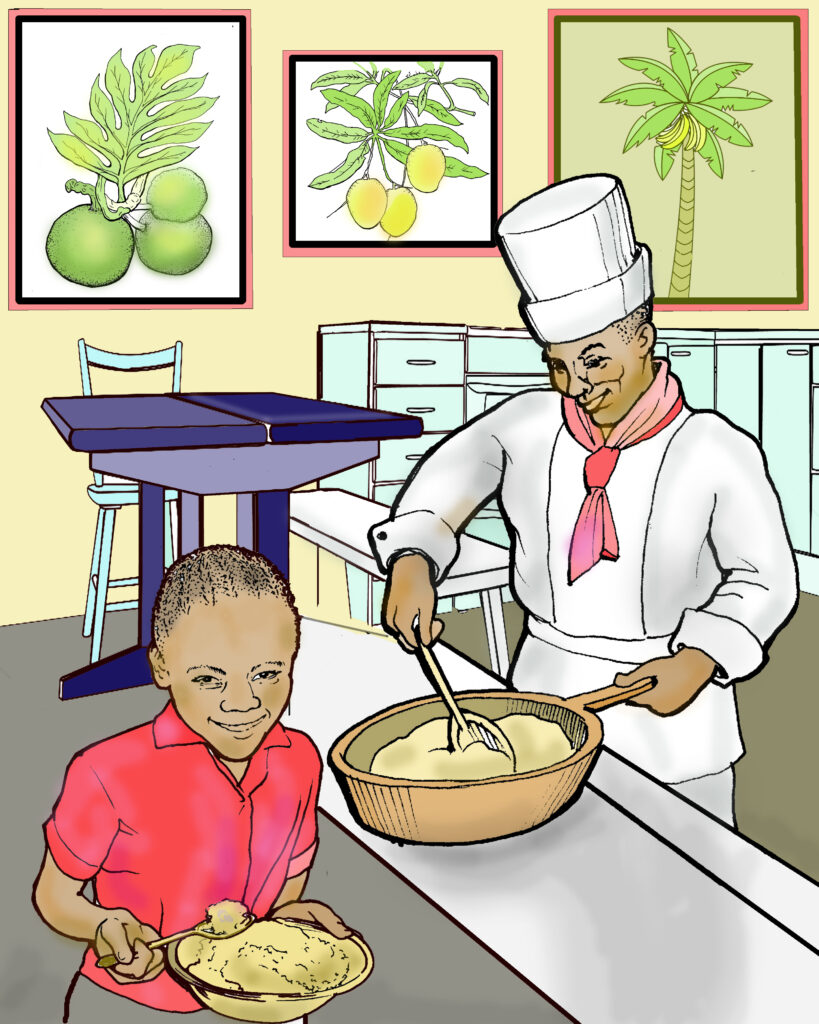 Children in the areas where TTFF works often don't have their own school supplies and books. For each book purchased, TTFF sends one book abroad to a child in Haiti or Jamaica.
This coloring book makes for a wonderful gift for little ones in your life. Coloring book sets are perfect additions for classrooms and clubs. Order your books today!
$6.00 purchases one book for you in the US, and sends one book to a child in Haiti, Jamaica, Kenya, or Indonesia. For bulk purchases, contact us directly, or fill out this Request for Books.
Please contact info@treesthatfeed.org with any questions. Thank you for your support.
Click here to go back to the Education landing page!