The Category 5 Hurricane Maria of 2017 tore apart Saint Croix and was regarded as the deadliest Atlantic hurricane in years. To help recover from the devastation, TTFF was asked to supply trees (4,000 trees so far!)
In the process of making these arrangements, TTFF made a connection with the owner of Ridge to Reef organic farm, Nate Olive. Nate and Ridge to Reef supply food from the farm to schools throughout the Virgin Islands. Nate has assisted in nursing the breadfruit saplings to a healthy size and has found good homes for the trees at the University of the Virgin Islands, non-profit organizations, and local farmers. At the university, scientists are using the trees as canopy covers in an experiment to fight off disease in Valencia oranges.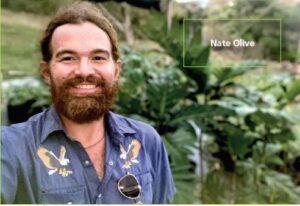 The new breadfruit plantings have caused a stir across the Virgin Islands with new jobs and business opportunities abuzz with excitement. ib designs, a jewelry company in Saint Croix, has created a new line of breadfruit-inspired products like the pendant show here.
Chefs are adding new breadfruit items to their menus. Chef Todd Manley is distilling breadfruit to make the first-ever breadfruit vodka, Mutiny Vodka, which is now being sold across the US and at select Applebee's Restaurants in Florida.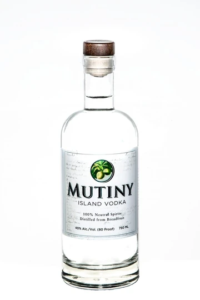 Soon you may find this fine product at your local pub! Did we mention that breadfruit was versatile? In this story, as always, by working together everyone comes out a winner.