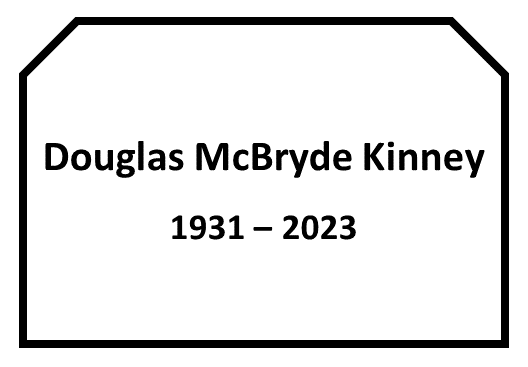 Douglas McBryde Kinney (1931 – 2023) of Lake Forest, Illinois, and North Palm Beach, Florida, was a successful businessman and investor, a generous philanthropist, and a loyal and greatly loved family man, affectionately known as "Growlie."
Doug was a key figure in the formation and ongoing success of Trees That Feed Foundation. As an encouraging mentor to co-founders Mary and Mike McLaughlin, Mr. Kinney held the belief, as they do, that the breadfruit tree has powers like no other. He and his wife Liz have provided generous financial support to TTFF from the very beginning.
As Mary said, "We shared the passion of making this planet a better place for all. His guidance and support helped us to get breadfruit trees planted across the world. And because of his help we did it."
"We feel a deep sense of loss of a friend, a supporter, an advisor, a successful businessman, and a respected and loved husband, father and family man," added Mike.
Although Doug is gone, his legacy lives on in organizations like ours, as well as the National Tropical Botanical Garden (NTBG) in Hawaii.  NTBG is home to The Breadfruit Institute, a global leader in efforts to conserve and use breadfruit diversity and knowledge with the purpose of supporting regenerative agriculture, food security, and economic development in the tropics.
We extend our deepest condolences to Doug's wife Liz and his entire family, along with our gratitude for their generous support over many years.
You can read Mr. Kinney's obituary here.