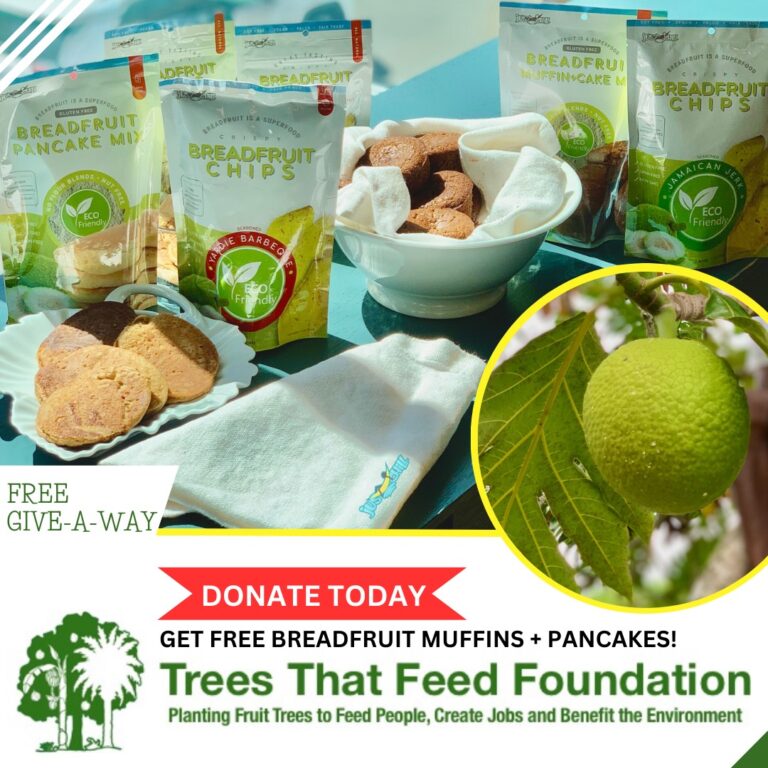 Entrepreneur Javion Blake of Jus Chill is gifting TTFF donors with breadfruit pancake mix and breadfruit muffin and cake mix. It's tasty and nutritious!
Just make a quick and easy donation of $15 or more at www.treesthatfeed.org/donate, and Javion will send you this delicious duo.
As you may know, $15 is what it costs to purchase, transport, plant, and care for a breadfruit tree.
This offer won't last long. Here's your chance to plant a tree and get a treat!