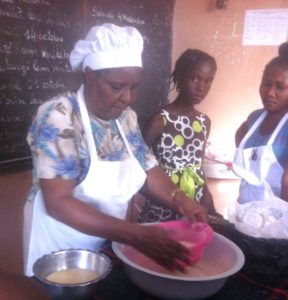 Fresh breadfruit is known and loved across Haiti.  But breadfruit flour is relatively a new idea.  It's a great ingredient, nutritious and gluten free.  Soon we think it will be a part of mainstream culinary habits in Haiti.  To that end, Trees That Feed Foundation is holding a series of cooking schools all across Haiti.
In the North, Charlotin Frednaud produces high quality flour made from breadfruit.  It's being distributed to over 20 schools in the area, who serve it as a hot breakfast porridge for their young students. In addition Charlotin is promoting wider, more varied used of the flour.  Together we're finding creative new recipes to tempt the palate as well as provide good nutrition!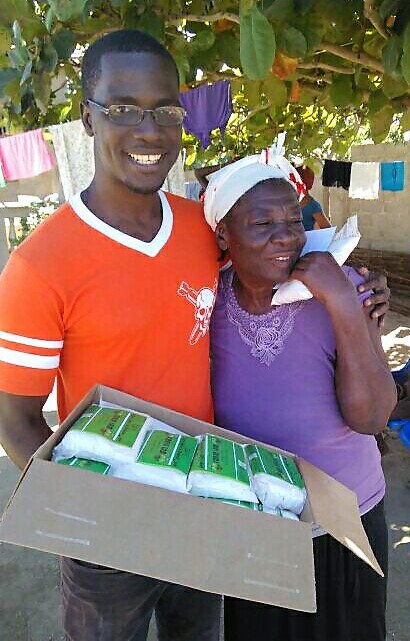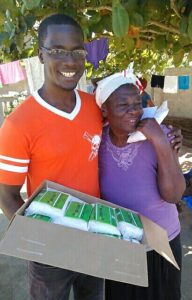 To do this we're holding cooking schools, in and around Trou du Nord, Haiti. TTFF supplies the ingredients and underwrites the teaching costs.  Charlotin organizes the teachers, who are local chefs who have learned and practiced with various breadfruit flour recipes. They pass along their skills to the other student chefs and bakers. Over 200 people have already participated in these schools.
In Port au Prince, we've organized several cooking schools. Working with local chefs, we have developed recipes for an instant Fritay mix, and other delicious foods. Fritay, a Haitian fried dumpling, is a staple street and kitchen food.
In the West, Pierre-moise Louis, from Jeremie Breadfruit, is making konparets, a kind of Haitian biscotti. By using local foods, adapted as appropriate, we are gaining rapid acceptance of breadfruit flour as an ingredient.
This approach feeds more people with nutritious, tasty dishes, and sets the stage for an active local marketplace in breadfruit flour. Everyone benefits, from the farmer, to the processor, the distributor, the chefs and the ultimate taster!