On Arbor Day, people around the world celebrate the planting, upkeep, and preservation of trees. Clearly, at Trees That Feed Foundation every day is Arbor Day.
To commemorate the official holiday, we introduced breadfruit trees to a place that has none – Wisconsin!
How can a tropical tree survive Midwestern American winters? With the magic of Milwaukee's Mitchell Park Horticultural Conservatory – better known as The Domes!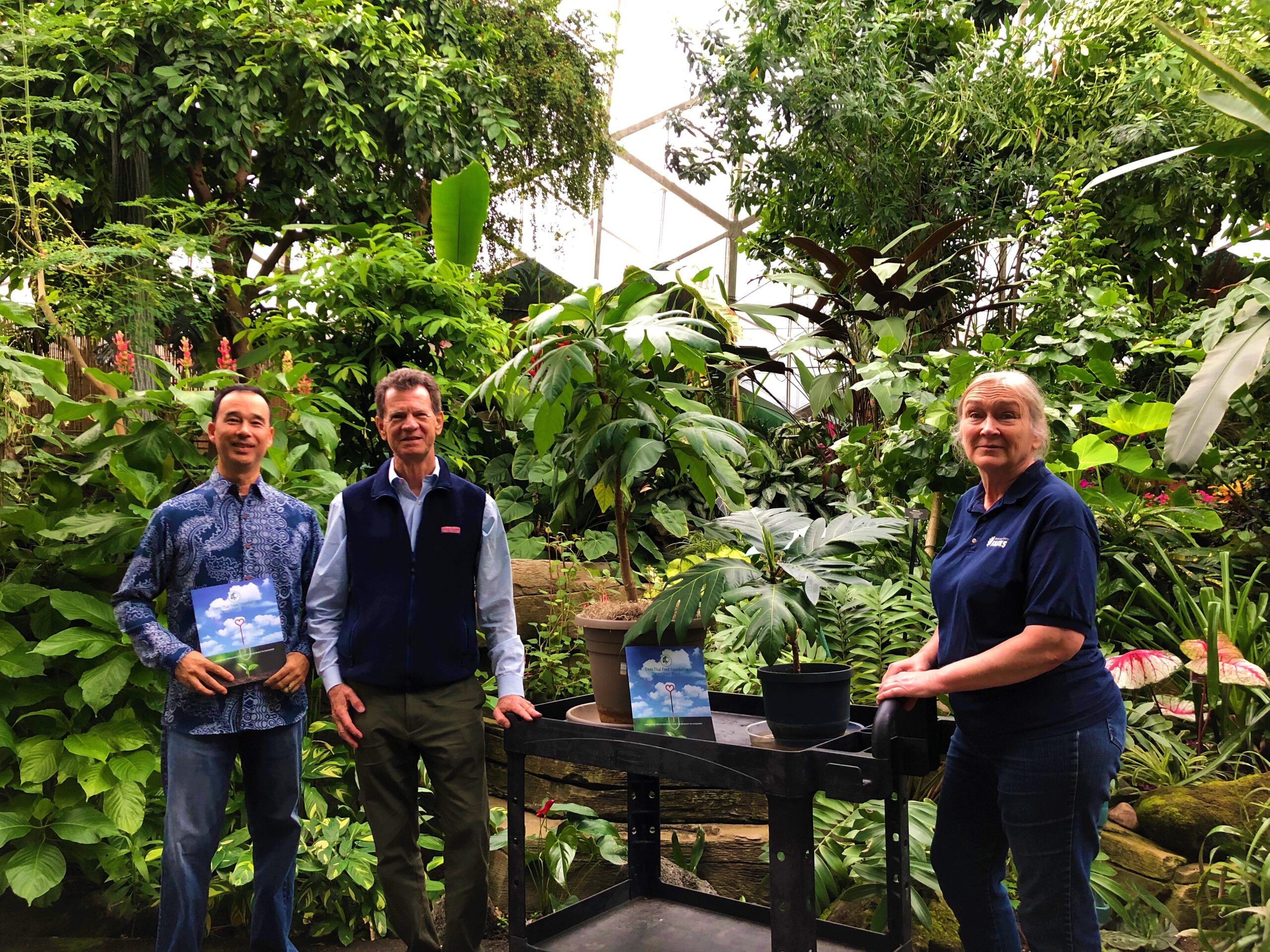 In this living museum filled with plants from across the globe, visitors can travel to a desert oasis, a floral garden, and a tropical jungle.
TTFF co-founder Mike McLaughlin enjoyed his visit immensely, saying that it will certainly not be his last.
Mike propagates breadfruit trees in his home. He has also gifted them to Oak Park Conservatory, Garfield Park Conservatory and Chicago Botanic Garden on behalf of TTFF.
The more North Americans become familiar with breadfruit, the more we can improve the market for breadfruit products and support the farmers who grow them in developing countries.
Many thanks go to Jim Dixon, a passionate advocate of our work who introduced TTFF to The Domes, and to Mary Braunreiter, resident horticulturalist!