OUR PROGRAMS
We care about the planet, and the health and well-being of our communities. We have developed four programs to help us give back, and support nations that need our help!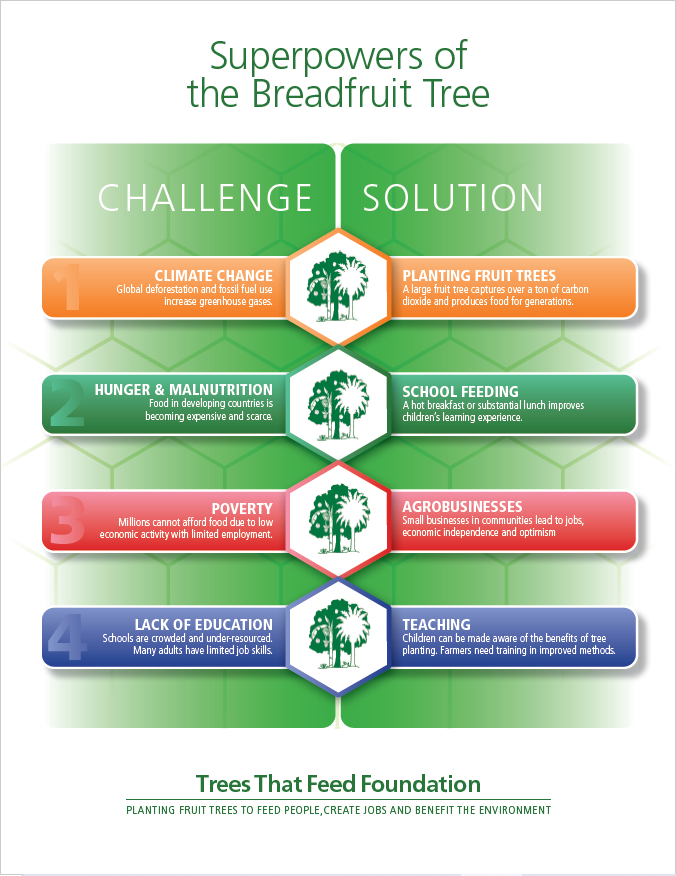 Trees That Feed is addressing four of the United Nations Sustainable Development Goals (SDGS): Climate Change, Hunger, Poverty, and Lack of Education
We are addressing these problems through our four programs: 
Trees That Feed Foundation is working with governments and over 40 not-for-profit organizations in countries with the greatest food dependence and hunger, starting in the Caribbean. Our programs have several aspects, all supporting successful planting of fruit tree.
We leave behind not only trees, but also the knowledge to ensure lasting food independence. For example, Trees That Feed Foundation recently launched a training project. Seven Haitian farmers and agronomists visited Jamaica for formal training in fruit tree propagation and care.
Many tropical crops produce seasonal gluts; we are diversifying crops and processing fruit for year round availability.
We are working with governments and local organizations to replicate our operating model and ensure permanence of our work.
Also we are working with horticultural researchers and commercial organizations to identify breakthrough methods and keep costs low.
We follow through …
TTFF supports our tree planting with follow-up monitoring, education and helping to build a marketplace for the fruit.  If the trees are seen as important to the community and income producing to the farmer, they will be well cared for! This carries out our mission to feed people, create jobs and benefit the environment.