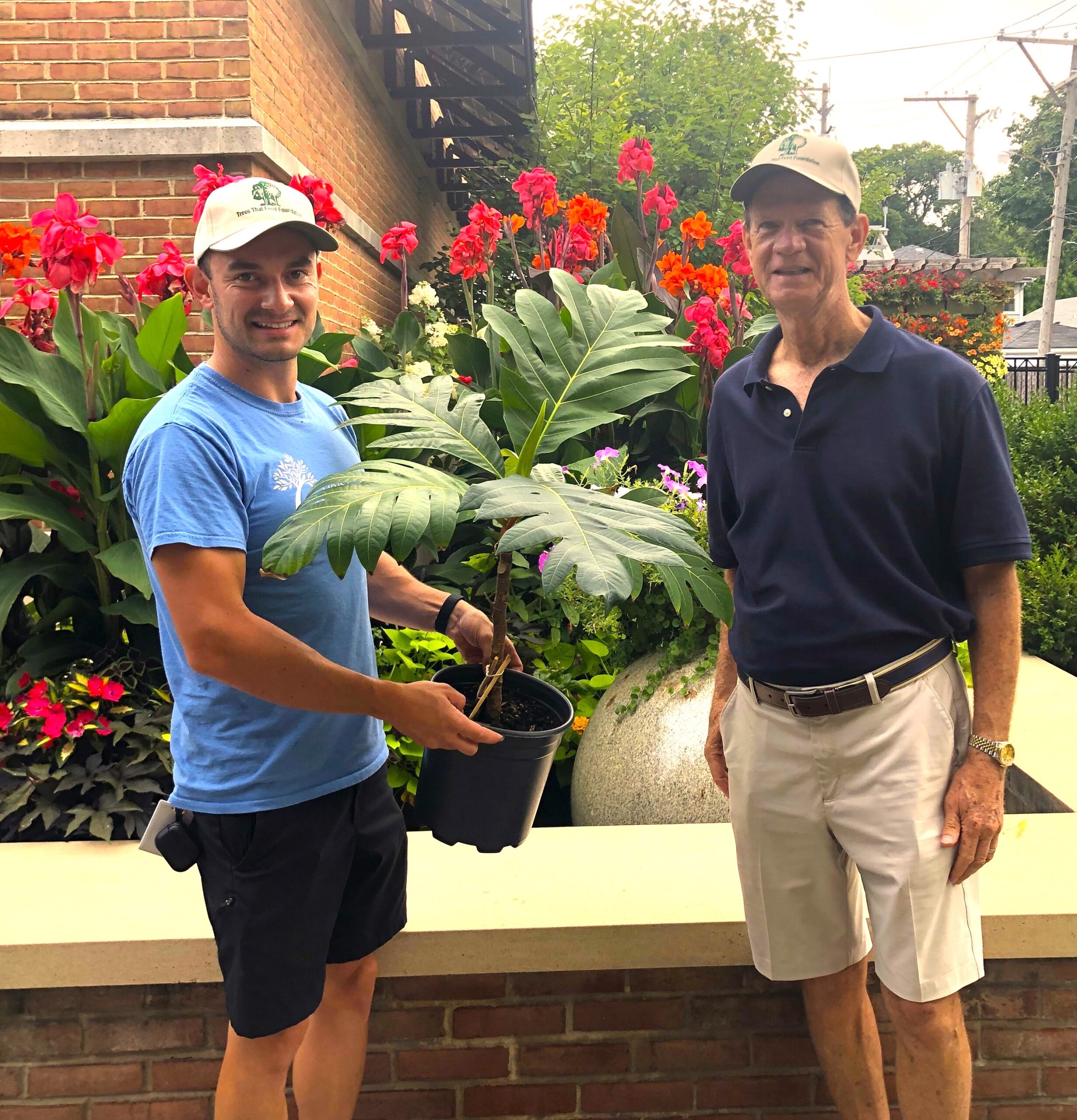 Trees That Feed Foundation co-founders Mary and Mike McLaughlin delivered a breadfruit tree to Oak Park Conservatory today. Mike propagated the sapling and grew it in their home for nine months. The Conservatory is home to many interesting and exotic tropical plants … the breadfruit will fit right in!
Though TTFF's major impact is evident in 20 developing countries, we also seek to expose North America and the rest of the world to breadfruit and its nutritional and environmental benefits.
This is now the third breadfruit tree Mike has propagated, grown, and donated for plant lovers in Chicagoland to enjoy. You can see the others when you visit Garfield Park Conservatory and Chicago Botanic Garden.
Pictured: TTFF's Mike McLaughlin (right) passes off a breadfruit tree to Dusan Lepojevic, Conservatory Greenhouse Supervisor at Park District of Oak Park.