Trees That Feed Foundation is extremely excited to report that 500 mango scions (branch cuttings, ready to be grafted) of ten exotic mango varieties, have just been delivered to Barbados.  Here is the full email report from Barney Gibbs, our Country Representative in Barbados (we could not have said it better ourselves!):
Hi Mike and Mary,
I am happy to report that the transportation and grafting of the 500 (50 x 10 varieties) mango scions went very well, thanks to a high level of professionalism on the part of Noris and Ken in Miami, the local Quarantine Officers and Mr Thompson and Mr Atherley at Haggatts Agricultural Station.
Please see below the sequence of photos that serves as an update on the progress so far.
Arrival at Grantley Adams Airport after an early morning handover of the fresh scions, transported in an insulated bag: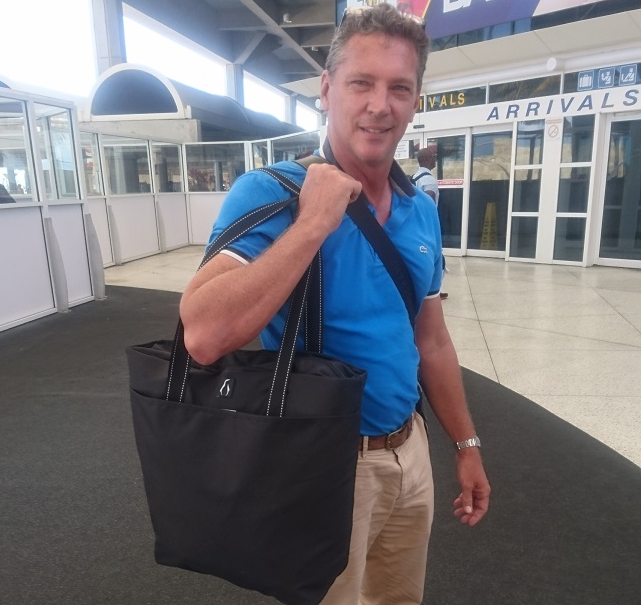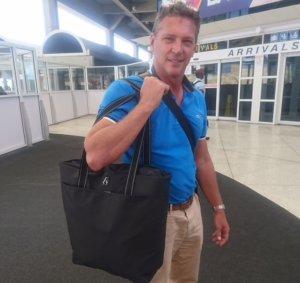 The Government Agricultural Station at Haggatts has been growing 500 rootstock for the the last year in anticipation of this importation: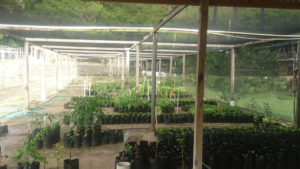 Mr Bernard Thompson had a team of 5 experienced grafting staff assembled from early yesterday morning to minimize the cut time for the scions: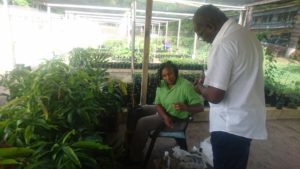 He had recently set up a new tag printing system so that the scions would be properly identified and dated.  The system was then 'christened' on the grafts: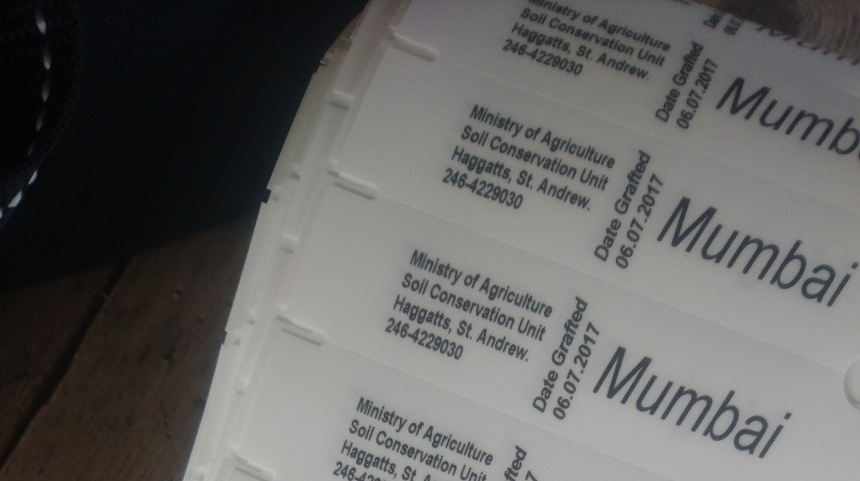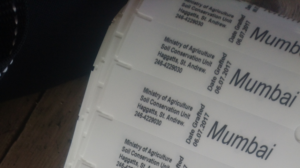 The root-stock appeared healthy and was actively growing so we are hoping for a good result: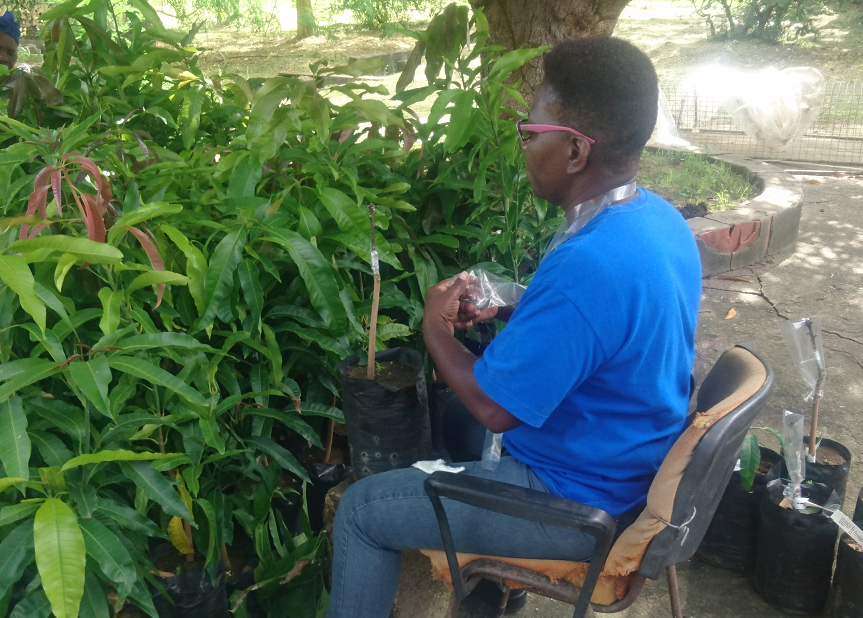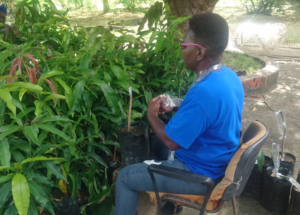 By the close of business yesterday, the Ministry staff had grafted 400 container grown root-stock, and 54 field-planted root-stock: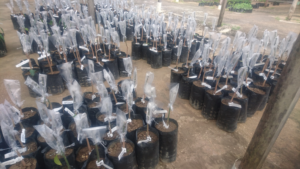 The remaining 44 scions were also field-grafted early this morning, and are protected from wind and livestock by chicken wire/geofabric tree-guards: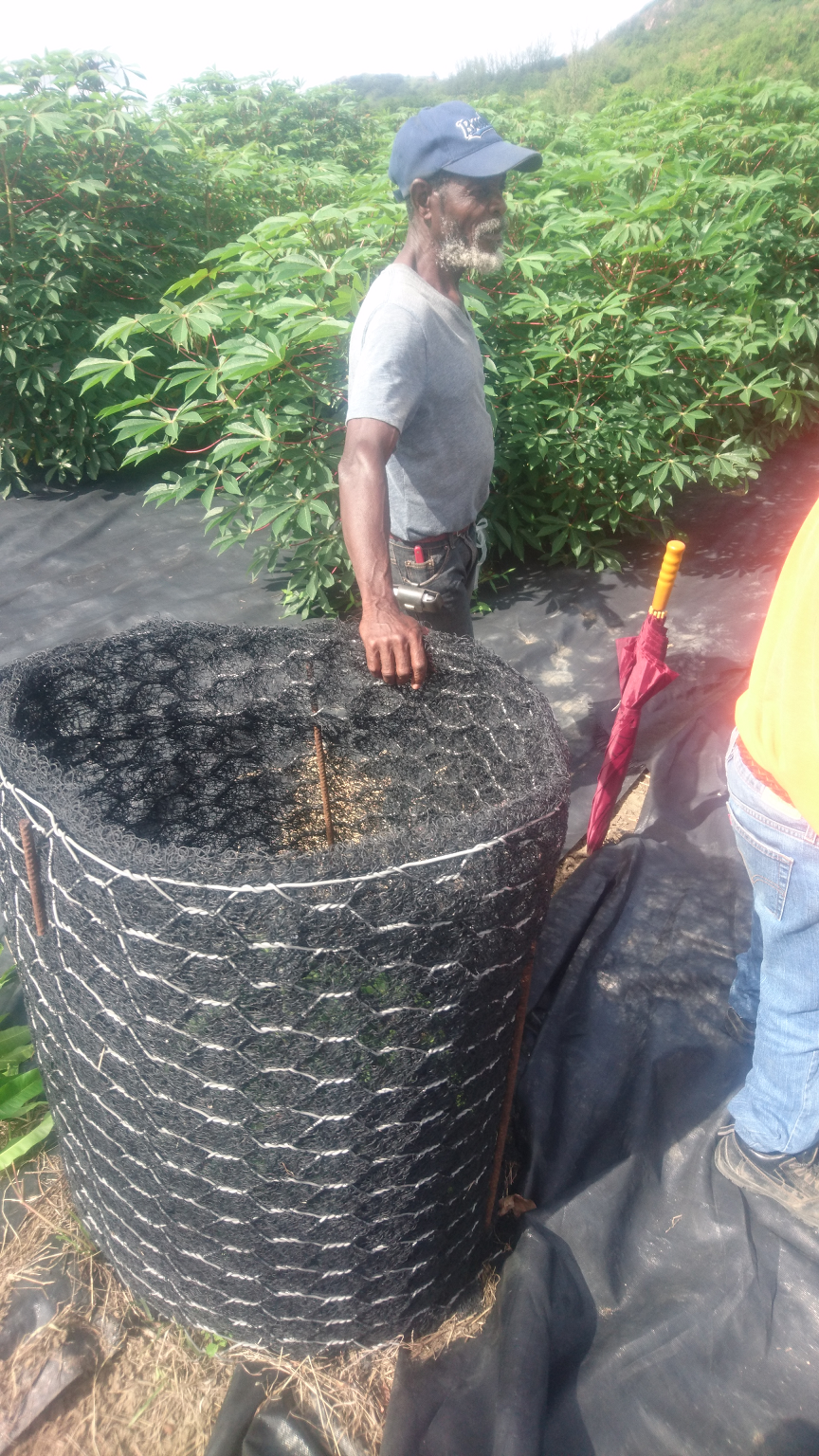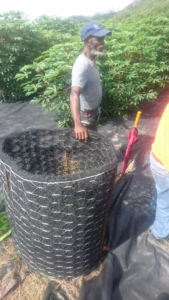 Thanks again to Trees That Feed for their kind support of this undertaking.  I will report on the progress after a month or so.  Please let me know if you have any questions,
Best regards,
Barney Gibbs
The Future Trees
These mango trees will propagate into thousands more trees and millions more fruit, to benefit the health and nutrition of Bajans for years to come.  Our sincere thanks to Barney Gibbs, Ken Banks and the entire team who made all this possible.