Trees That Feed Foundation (TTFF) has distributed 2,500 educational coloring books to schoolchildren in Jamaica.  Each 40 page book, titled Plant a Tree and Good Things Happen has sections focusing on the benefits of having fruit trees, including nutritious food, shade, carbon sequestration, soil retention and an improved local economy. As the children color each page they learn that good things can happen for the air, rivers, soil, birds, animals, and of course people and their jobs.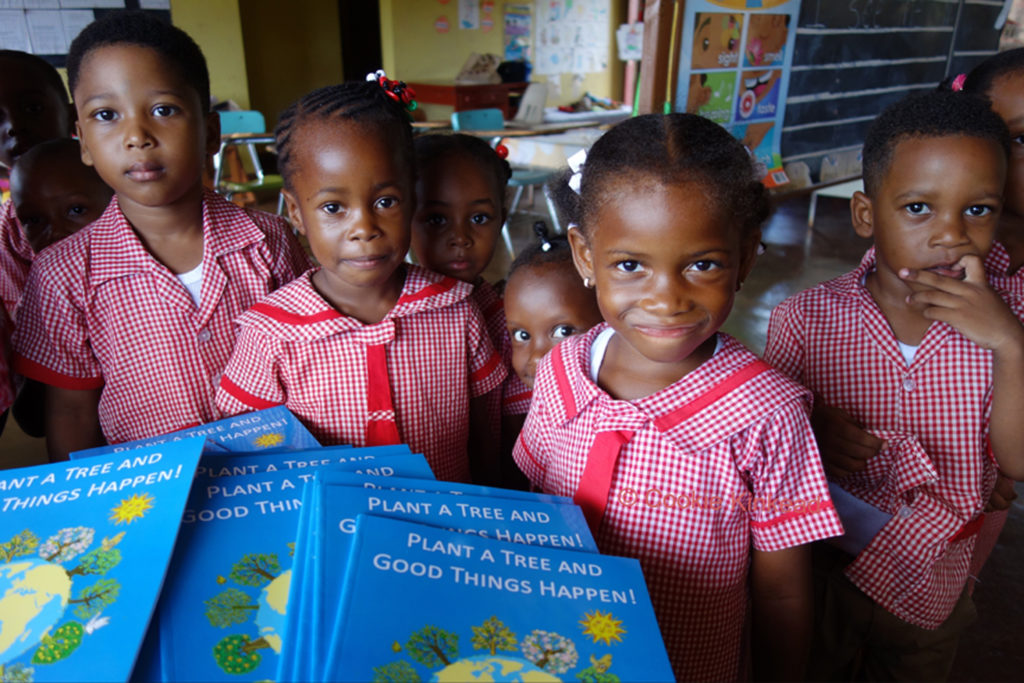 Trees That Feed Foundation is working in partnership with Do Good Jamaica, Dan Malone with the Peace Corps Jamaica, Paul Issa of The Issa Foundation, and BREDS/Jakes in Treasure Beach. Each leading partner will distribute the books to several schools in their local communities.  A teacher's guide accompanies each set of books.
The book is designed by the educational arm of Trees That Feed Foundation.  Thanks go to Judy Osgood, Nancy Kurz and Gabriel Osson.  It is most suitable for ages 5 to 10.  Even adults will find it fun working with children and discussing the lessons on each page.  "Over time generations of schoolchildren will appreciate the value of fruit trees to the environment and the economy," said Mary McLaughlin, co-founder of TTFF.
A Kreyol version is distributed in Haiti and a Spanish version is currently being developed.