Resources & Training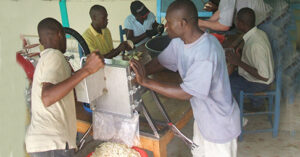 Trees That Feed Foundation enjoys sharing knowledge. We hope you will refer to this page and find helpful information. We want to pass along the knowledge and processes we have built with experts in areas such as tree propagation, tree care and food production.
In need of trees or harvesting equipment? Please click or download and fill out the appropriate form below. Send it back to [email protected] and you will hear from us shortly.
Tree Request Form (Digital form)
New! Educational Coloring Book
Informational Links:
TTFF is constantly developing additional training materials and resources in various formats: text, pictures, audio and video.    Check back with us often.