Here is a young farmer in Thomassique, Haiti. He's caring for a shipment of young breadfruit trees.  In three years these trees will bear fruit to feed schoolchildren in the area.  These trees are paid for with donations from generous people like yourself.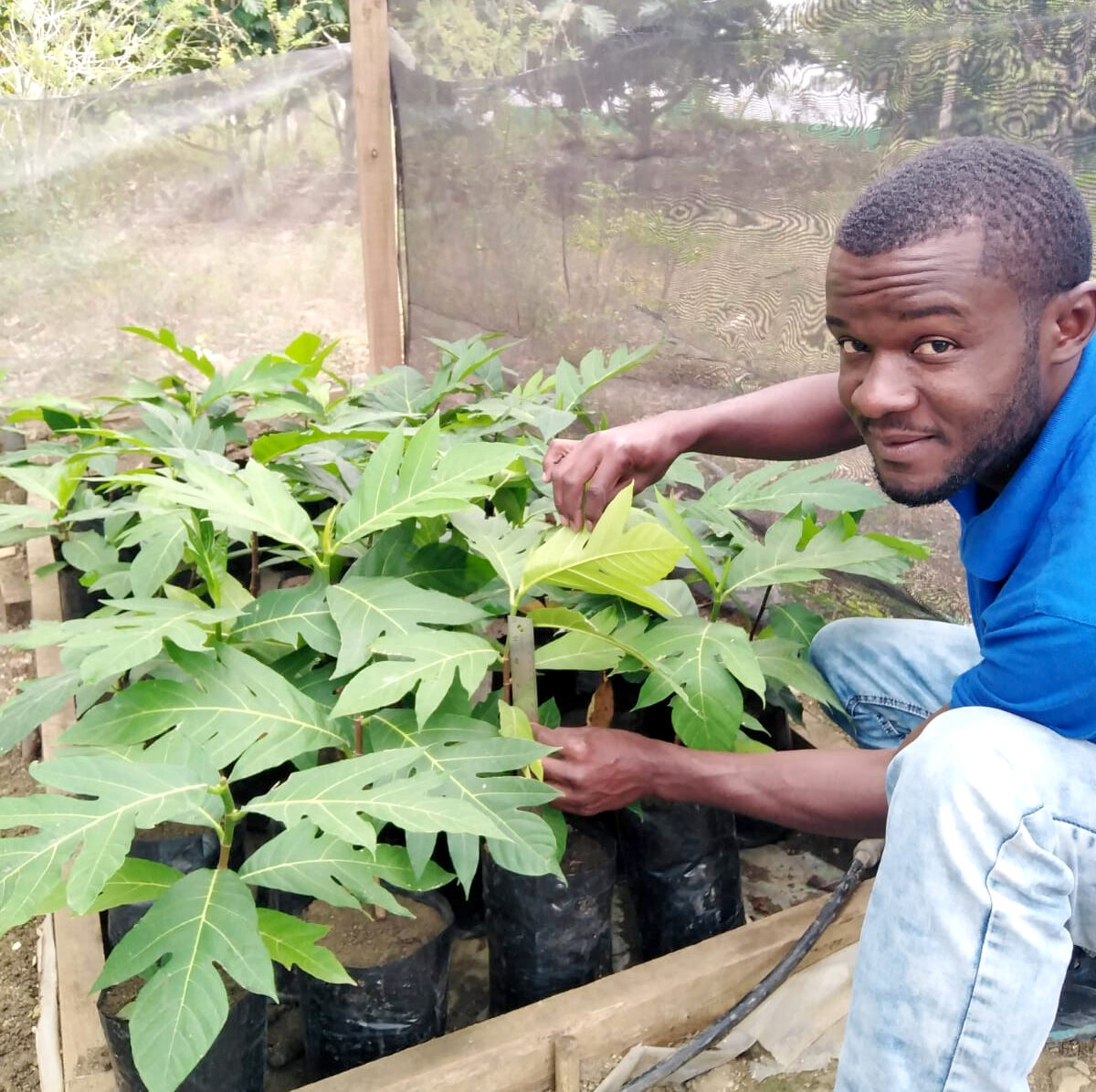 When you donate to plant a fruit tree it feeds people, creates jobs and helps the environment. It helps to improve the quality of life for people that need it most.
$15 funds a fruit tree that can produce hundreds of fruit per year, for decades
$150 funds 500 meals for young schoolchildren in Haiti or Jamaica
Thanks from Trees That Feed Foundation!