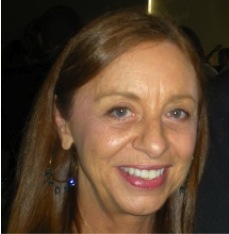 Judy Osgood is a critical member of the Trees That Feed Foundation team and serves as a true hero of ours! She teamed up with TTFF once she retired from teaching about three years ago. Judy volunteers in the office each week to help respond to requests for trees, equipment and breadfruit flour. She also issues certificates for these items, processes donations, drafts website content and helps develop curriculum for educational initiatives.
We interviewed Judy about her time with TTFF. See below to learn more about Judy's generous contributions to advancing the Foundation's mission:
What do you enjoy most about volunteering with Trees That Feed Foundation? I love knowing we are making a difference. Every time I go into the office, I know things are better in the world by the time I leave at the end of the day. Mary and Mike are amazing – I'm grateful to be along for the ride.
How does Trees That Feed Foundation differ from other initiatives? Sustainability and investment. TTFF isn't just putting a Band-Aid on a problem. We are committed to solving problems in a sustainable way by providing the resources, training and support needed for ownership of the solution. Mary and Mike have forged strong partnerships with communities and people in Jamaica and Haiti, and they visit the trees to monitor their growth and care. Donations to TTFF go directly to the work and not to administrative costs. The mission is clear – TTFF is highly effective!
Where do you see Trees That Feed Foundation going in the future? I see TTFF continuing to plant more and more trees and strengthen relationships with communities. I see lots of growth in flour production, equipment needs, and entrepreneurship. I think we will do more with education – both in schools in the communities we serve and in schools here.
Thanks for all that you do, Judy!