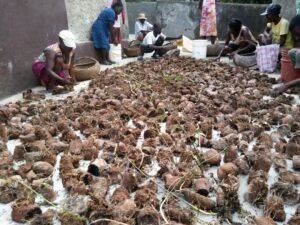 We received an update today on the yellow yams that were part of TTFF's hurricane response effort. Thanks to the generosity of our donors and partners, and to the energetic efforts of Pierre-Moise and Renel, the people of Doudouche recently received yam saplings. Doudouche is in the remote foothills of Jeremie.
Immediately after the hurricane, TTFF secured yellow yams from an area in Haiti unaffected by the disaster. These yams were one component of our multi-faceted approach to the hurricane relief, as we worked to provide various sustainable food sources that would provide both immediate and long-term yield. Our partners then helped transport the yams to Jeremie, an area struck by the hurricane. Pierre-Moise and Renel, two local agronomists, spent time dividing the yams in the nursery to be able to maximize the number of yams and yam seeds from this distribution.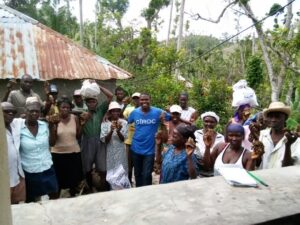 We are thrilled to see that the hurricane relief efforts are continuing to provide food sources that will help alleviate a need for charitable food contributions in the future. Thanks again to all of our supporters and partners.