JEREMIE, HAITI- During the Haiti earthquake which hit SW Haiti on August 14th, many people were left without a home and without food. We were able to work with a local bakery in Jérémie, Jérémie breadfruit flour & nursery (JBFN), to provide emergency funds to assist them in producing large quantities of breadfruit konparéts and breads.
Over the course of 3 weeks, the bakery was able to produce and distribute over 52,000 baked goods to individuals as well as local orphanages, community centers, and charity organizations. People walked hours to get breads from the bakery, and volunteers drove a truck full of breads to people throughout the Grand Anse.
TTFF donated breadfruit trees to JBFN years ago, and that fruit is now being used to produce breadfruit flour for the bakery. Breadfruit is highly nutritious and the perfect food to nourish people struggling with food security. The operation highlights the importance of growing local businesses and creating a sustainable local market.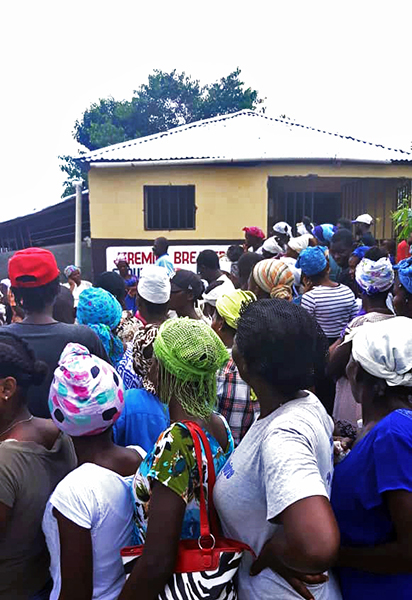 Contact: Mike McLaughlin (312) 315-0955, info@treesthatfeed.org