Puerto Ricans were hit hard when Hurricane Fiona battered the island this week. Our friends Marisol Villalobos and Jesus Martes were more fortunate, in part due to preparation with "pana power," as Marisol calls it. (The Spanish translation of breadfruit is panapen.)
Marisol and Jesus have grown an agroforest in the middle of the mountains. They are the co-founders of Amasar, an ecofriendly agribusiness dedicated to providing tasty and nutritious products made from breadfruit.
Although their nursery was torn apart by the storm, the baby trees survived! Mature breadfruit trees dropped fruit but withstood the powerful wind and rain. The Amasar team is now collecting the fallen fruit and processing it into flour.
Though she is no stranger to the many benefits of breadfruit, Marisol still marveled, "The trees are so resilient. They're flexible, and they move with the wind. Some branches get torn apart, but they mainly stand."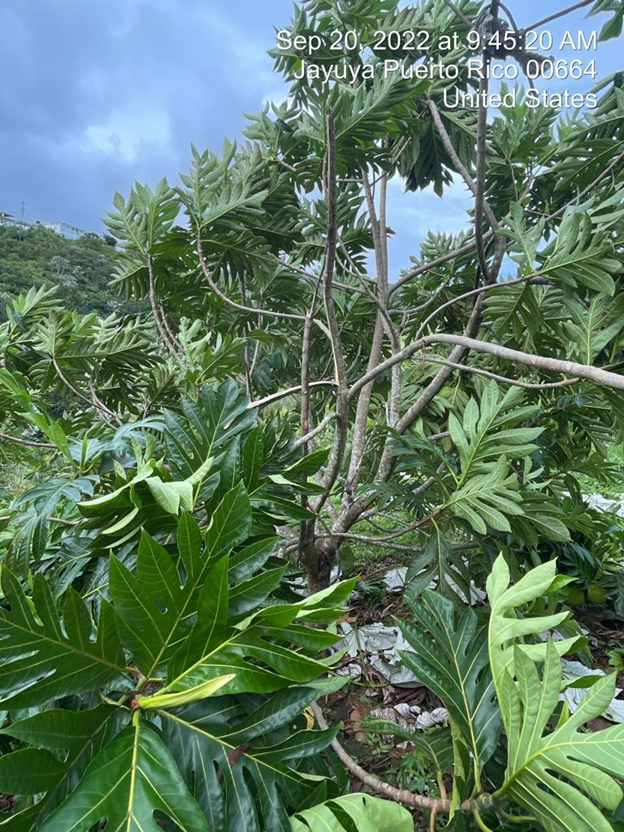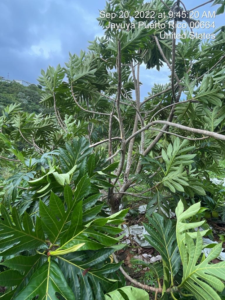 This story gives even more proof to the recent study that found breadfruit is climate resilient. It is a testament to the truth we have told for years – that breadfruit is a solution to climate change and the food insecurity it causes. Breadfruit tree owners can still feed themselves when they have lost everything else.
Our hearts go out to the victims of this hurricane. We wish them well as they rebuild their homes and livelihoods. We are grateful to people like Marisol and Jesus, who are putting their heads and resources together with other local farmers to assist the ones who are facing devastation.
And we are grateful to you – our supporters who help us passionately promote and plant breadfruit trees! We're big believers in this key ingredient in disaster preparedness.