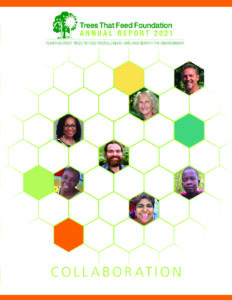 Hot off the press, here is our very latest annual report!  We actually had a pretty good year, despite the difficulties with COVID.
For 2020 our theme was Collaboration. We have stories about the groups that have supported us, and the groups that we have supported.  You'll read about the million tree program with CariPhil, Barbados and their Trailways projects, tree planting in St. Croix, and more from Kenya and Zambia. We give details of our year's activities, along with statistics and financial results.  And we thank you for your interest and generous support.
Through collaboration, we think you'll agree, we accomplished a lot in 2020!