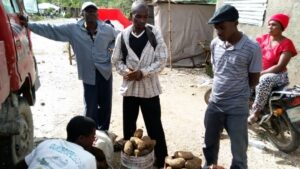 Hurricane Matthew hit Haiti in October 2016. In response, Trees That Feed Foundation received generous support for relief efforts. Since then, we have been working closely with partners to ensure that donations are utlizied in the most effective way possible.
TTFF believes that emergency aid is necessary in a crisis, but if continued indefinitely, it can become harmful. Gifts of food and other material over time can undermine the development of local industry and create dependency on further contributions. TTFF is organizationally geared toward long-term, permanent solutions in the form of self-sustaining, local partnerships and entrepreneurs. However, in the case of Hurricane Matthew, we modified our traditional approach to include both short-term and long-term efforts.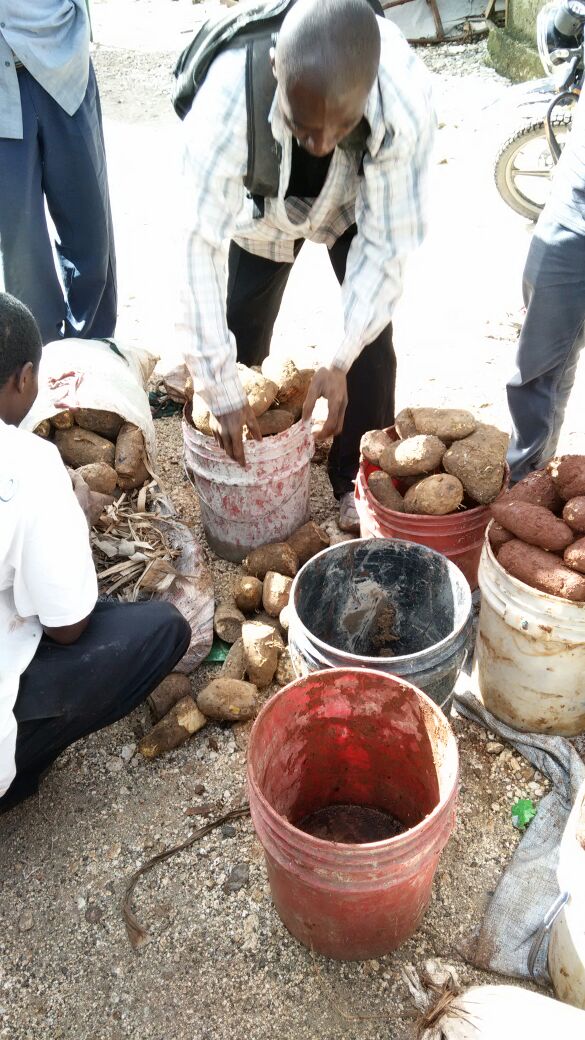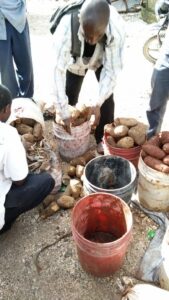 As part of our short-term efforts, TTFF has been providing vegetable seeds, including pea, corn, tomato, cabbage and carrots, and other food sources that will provide a yield in as little as a few months. Just this week, thanks TTFF supporters' generosity, our partners in Jeremie were able to secure hundreds of yellow yams. These yams are being distributed to farmers in the southern region who lost their crops due to the hurricane.
For long-term relief, TTFF continues to provide food-bearing trees. We hear from many are clamoring for help – their crops have been wiped out. They say that it is raining now and this is the right time to replant.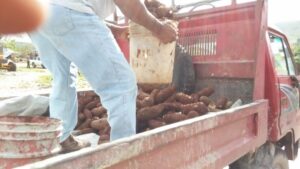 While there has been progress since the hurricane struck, support is still needed in Haiti for both short-term and long-term relief efforts to help farmers, producers and communities rebuild for the future.