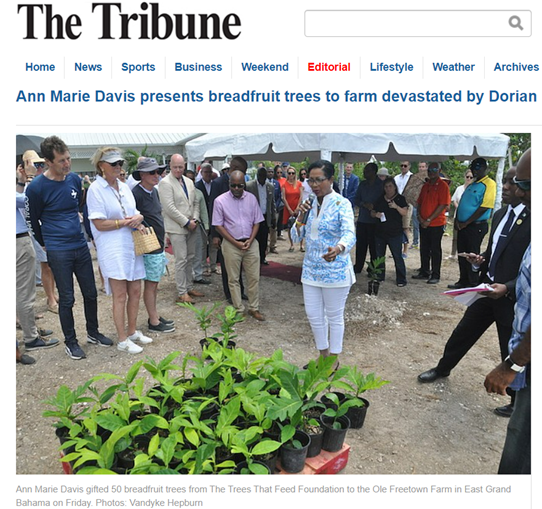 In celebration of the 50th anniversary of her country's independence, Bahamas' First Lady Ann Marie Davis, the prime minister's wife, presented 50 breadfruit trees to George and Sissel Johnson.
Their farm/agritourism business, Ol' Freetown Farm, was destroyed by Hurricane Dorian in 2019. The Johnsons lost all their crops and hundreds of farm animals. Their long-time employee, Kenel Joseph, lost his life, as well.
"We will forever be grateful for these special trees," said Mrs. Johnson, as reported in The Tribune.
Mrs. Davis called breadfruit "a nutrition goldmine" in another news article. She says she plans to plant many more "to help cure the hunger crisis we have."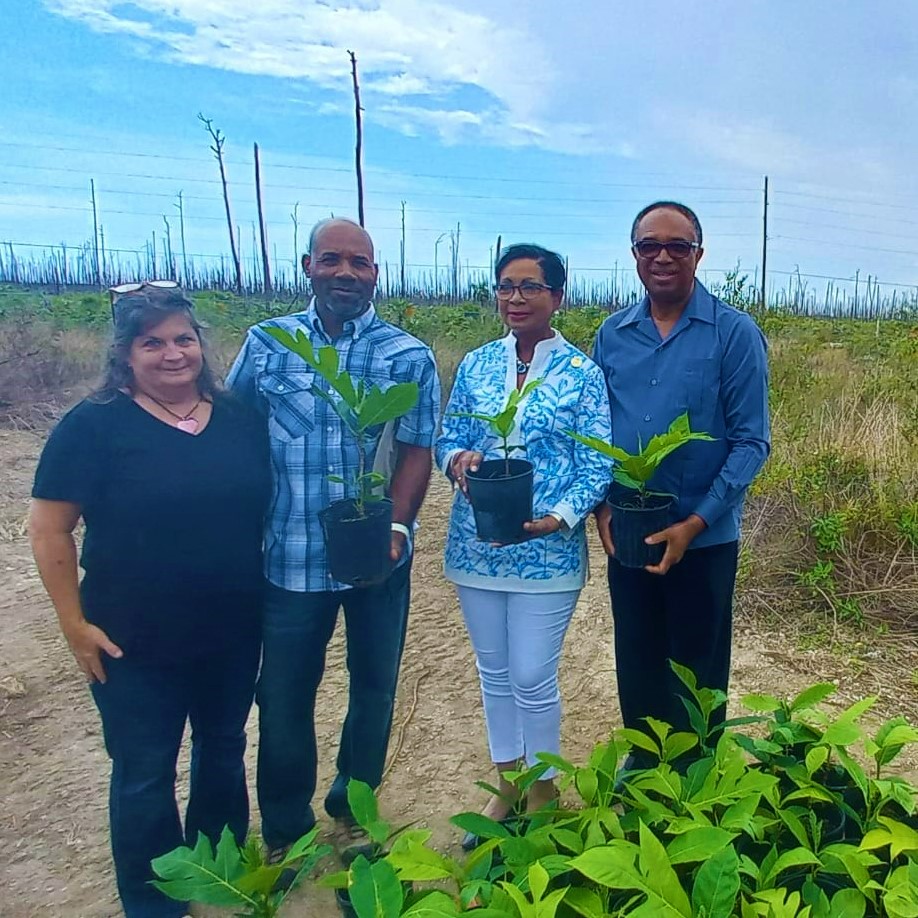 "Lady Davis was awesome. We are so happy to be a part of this! It was a great day," Mr. Johnson told us.
A life-changing gift like this can't be made without the work of many dedicated individuals. These breadfruit trees were part of Trees That Feed Foundation's shipment of 360 in March from California to Nassau.
In a recent address to Parliament, Hon. Iram D. Lewis, Jr., praised the work of TTFF and thanked individual team members by name. You can watch the video snippet here.
Mrs. Davis was part of that team. In one of our many Zoom planning meetings she said, "Breadfruit is the answer to the food sustainability problem we have."
We couldn't agree more! Many thanks to everyone who played a part in this special day from afar, including National Tropical Botanical Garden and you, our friends and supporters!