This is the Jeremie, Haiti, breadfruit factory under construction.  It may not be as large as Trump Tower, but it's equally impressive to us!  Pierre-moise Louis and Renel Pierre are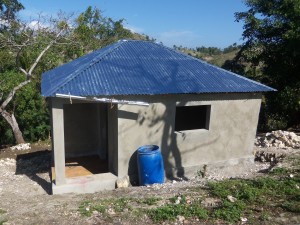 our two heroes.  Bright young entrepreneurs, they produce over 400 pounds of breadfruit flour monthly, and distribute it to six locations, schools, churches and hospitals.
Trees That Feed Foundation could not be more proud of these young men.  They have already started to outgrow their current location and equipment.  Several donors have requested that their contributions go toward this very worthwhile work.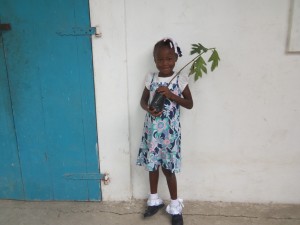 TTFF is tracking the donations and now selecting the right equipment to provide.
They also have a tree nursery and they supply fruit trees, breadfruit and many other varieties, to folks in the region surrounding Jeremie.
Congratulations, gentlemen!