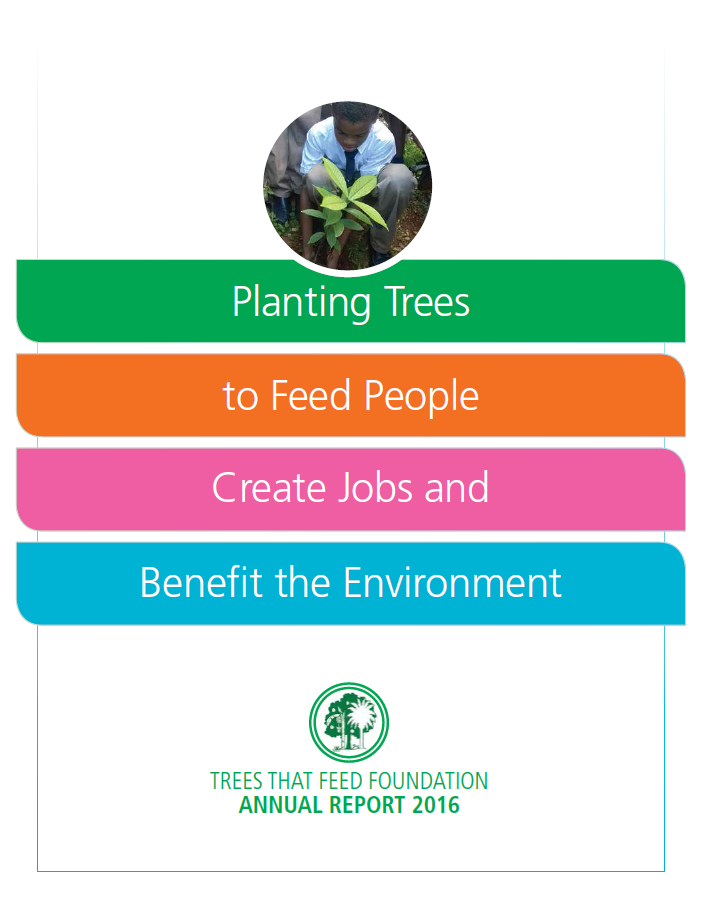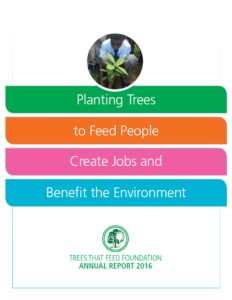 We are excited to share Trees That Feed Foundation's 2016 Annual Report. 2016 was a big year for us! Thanks to all of TTFF's partners and supporters. To date, TTFF has distributed over 120,000 food-bearing trees, 22 kits of food processing equipment and 12,000 pounds of breadfruit flour. We have reached hundreds of thousands of individuals across eleven countries since our first tree distribution in 2009.
Perhaps the most rewarding experience of 2016 was reaching the point at which the sustaining nature of our work hit full circle. Some of our initial 2009 tree recipients are now overseeing their own entrepreneurial tree nurseries, supplying food-bearing trees to TTFF's new generation of recipients. Other entrepreneurs are processing their own breadfruit for distribution to local schools. We couldn't be more thrilled to see these small businesses pop up that will simultaneously foster food independence, local jobs and environmental benefits! This is what TTFF is all about.
As we look to the rest of 2017, TTFF will continue to provide trees and equipment, but will also heavily focus on education. We will be holding even more training for farmers and entrepreneurs, and will be working more closely with schools and families to support environmental education for children. We are excited for what is to come!