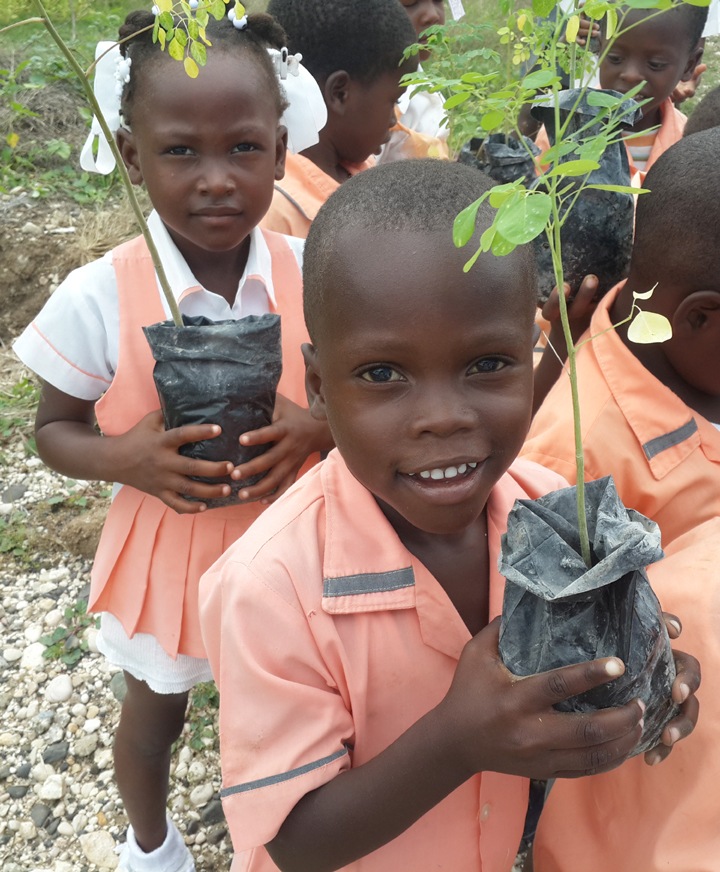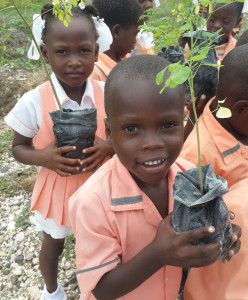 June 9th, 2014. Mike and I recently returned from TTFF's trip to Haiti. We visited communities throughout the Haiti that have received trees from our organization. We went to Three Angels' nursery in Port-Au-Prince and saw the first fruit on TTFF Ma'afala breadfruit trees planted there in 2012. Success! (You can see a picture of the fruit if you scroll below.) The trees are vigorously healthy. We then visited Three Angels' school and saw over 250 schoolchildren who regularly eat breadfruit porridge; a critical, nutritious meal. A satisfied tummy helps the kids to learn!
Later in the week, we met with theSmallholder Farmers Alliance in Gonaives. With over 2,000 members, the Smallholder Farmers Alliance has made great stride with trees they have received from TTFF. These trees will provide sustainable food sources for local farmers and their families, along with economic opportunity. We had proud, happy farmers tell us that now, with TTFF trees, they can feed their families all year long.
But there are still many communities among the barren hillsides in Haiti that don't have enough food. During our trip, we continued to witness firsthand how large this need for food actually is. So large, in fact, that we are aiming to turn around and deliver 1,000 trees in Haiti by the end of June. By providing more than 40,000 trees from TTFF supporters to communities throughout the Caribbean, we've already helped reduce hunger. We're making real progress. But we can't slow down now. We hope that you will join us in giving as many trees as you can today.