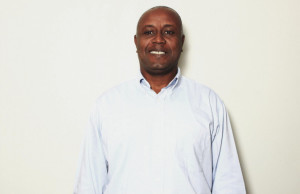 Guy Paraison is a natural partner for Trees That Feed Foundation. A champion for the people and the environment, Guy was one of the first to receive TTFF trees in Haiti. He has worked for Plant With Purpose Haiti for 17 years and is currently their Country Director. Plant With Purpose is a development organization that works to transform lives in rural areas where poverty and environmental degradation intersect. They equip farming families to improve their circumstances with tools, training in sustainable techniques, and trees.
Guy studied at ENST and has degrees in administration, management, and accounting. He speaks four languages: Creole, French, English, and Spanish. Born and raised in Haiti, he currently lives in a suburb of Port-Au-Prince with his wife Mika and son Guy Mike.
In the poorest country in the western hemisphere, with one of the world's highest rates of deforestation, Guy Paraison and Trees That Feed Foundation are working together to reforest and make agriculture viable again. So far we have delivered and planted close to 1,000 trees together and are looking forward to accomplishing much more throughout the coming year!