TTFF has been expanding in Africa, reaching more regions and planting more trees.
We funded shipments of breadfruit trees from our partners in Germany to Ghana and Liberia in 2012.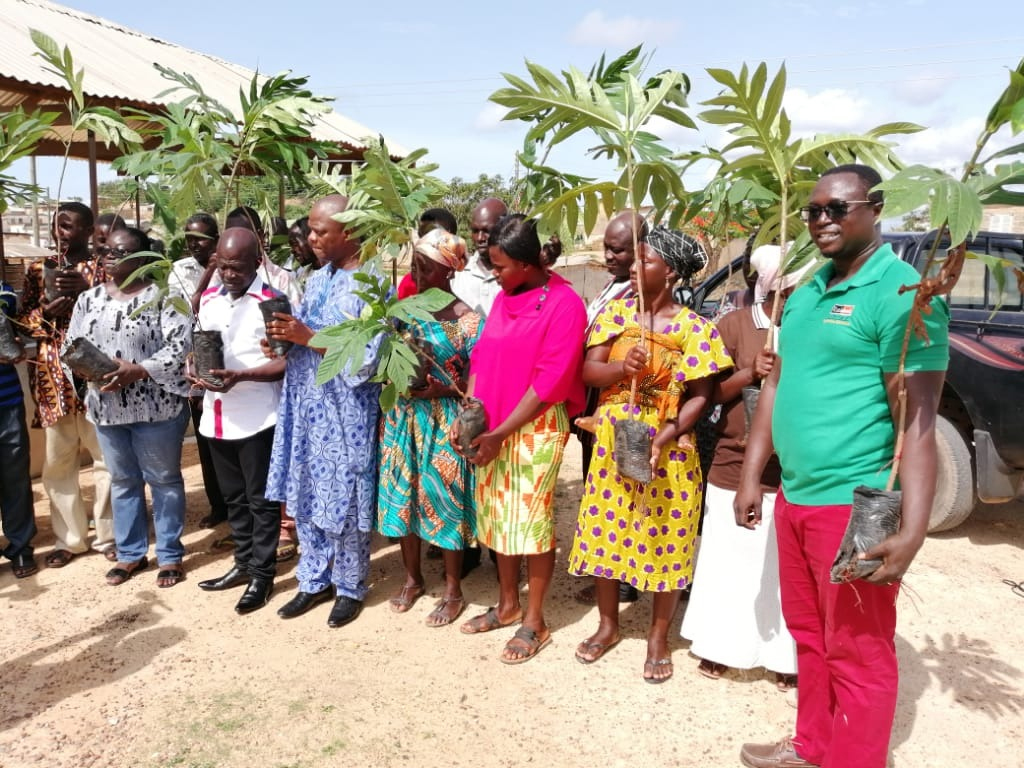 Then, in 2018 and again in 2019 we shipped trees to Nigeria. Joseph Matara was able to take the trees and distribute them to farms throughout Kenya, Tanzania and Uganda. It was an enormous task which he drove through the night to do, as we are so grateful to him!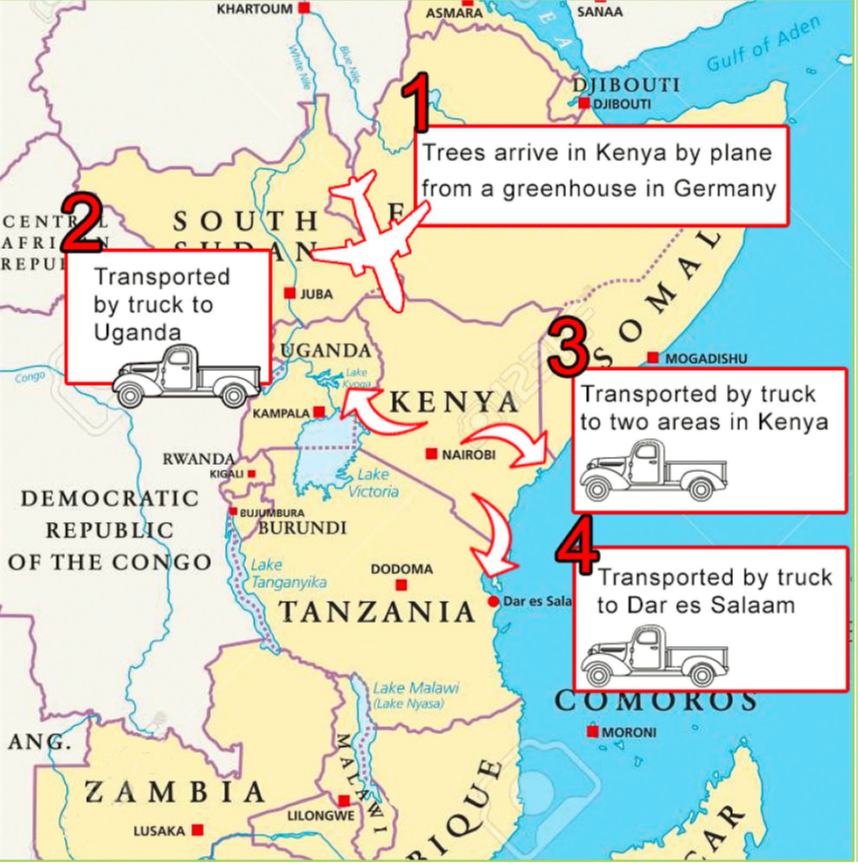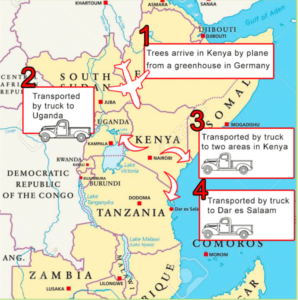 We continue to get updates from Joseph Matara on the trees and we are so excited about their progress! Be sure to check out our pages on Kenya, Tanzania, and Uganda, to see how the trees are doing.